Items 1 to 2 of 2 on page 1 of 1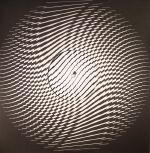 Cat: US 013. Rel: 20 Oct 16
Techno
BB2 (5:38)

Ddar (6:35)

Kaoti (4:42)

Devol (6:02)

Rotel (6:32)
Review: Nous Disques founder George Mavrikos has always been good at unearthing previously unheralded talents. His latest discovery is Fetnat, a producer from Lyon who has never before released on wax. Swahili is an assured and quietly impressive debut EP. Check, for example, the rubbery, stripped-back techno pulse of "BB2", or the curiously melodious, African-influenced "Ddar", whose combination of off-kilter drums, murky textures and tumbling melodies is particularly attractive. Many will also enjoy the dreamy chords and bubbly electronics of deep house shuffler "Kaoti", and the mind-bending late night techno throb of closer "Rotel".
…

Read more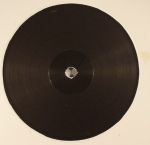 Cat: US 014. Rel: 23 Nov 16
Techno
Juniper - "Movement From The Fade" (6:02)

Anastasia Kristensen - "Spring Ballade" (6:16)

Fetnat - "Marbrahh" (5:18)

Moon Wheel - "HK 185 Dr" (5:07)

Dreams - "Headhunter" (4:54)

Ayln - "Wet Dreams" (4:08)

Antigravity - "Mauvais Art" (5:22)
Review: The Greek label that has since moved to Berlin, Nous, returns with a compilation of new works by their latest round-up of analogue noise merchants. Starting out with the stomping lo-fi techno of Juniper's "Movement From The Fade" or the dusty tribal trance of newcomer Fetnat's "Marbrahh", there's more underground techno delights to be discovered on the B side. Highlights here were the relentless, broken beat techno of "Headhunter" by Los Angeleno Dreams (pushing the same territory as Dream Weapons or Christopher Joseph), while Antigravity's "Mauvais Art" plunders the depths of lowdown and guttural electro in great style.
…

Read more
Items 1 to 2 of 2 on page 1 of 1