Items 1 to 3 of 3 on page 1 of 1
Cat: DYSTOPIAN 004. Rel: 04 Jul 13
Techno
Alex Do - "Concrete"

Rodhad - "The Wall"

Felix K - "Stone Edge"
Review: Following some standout solo releases from Rodhad and Recondite, the Dystopian camp take the various artists approach for their fourth release. First on the list is Alex Do, a young DJ who has evidently found kindred spirits in the Dystopian crew, and this EP provides the chance or them to showcase his debut production, "Concrete", a minimalistic combination of rigid kicks and claps, together with eerie morse code bleeps. Dystopian regular Rodhad returns with "The Wall", a fairly epic track which revolves around a slowly swelling tide of monotone synth horns which grow to monolithic proportions. However, the EP's standout moment belongs to Felix K, who leaves the experimental D&B stylings of his usual releases behind for a clattering 4/4 roller filled with his usual blend of tough beats and gentle ambience.
…

Read more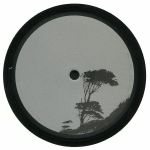 Cat: FLXK 11. Rel: 29 May 18
Techno
Momentum (7:33)

Out Of Food (5:36)

MSCL (4:25)
Review: Co-creator and co-curator of both Nullpunkt and Hidden Hawaii, Germany's Felix K has been growing in skill and popularity since the late 00s. His imprints, packed full of incredible artists who are all seemingly on a similar wave-length, have done much to take the 'dub-techno' framework onto new and exciting frontiers, often mashing up futuristic forms of drum & bass, stepperz-style. "Momentum" is the special piece, stretching out over the entirety of the A-side, and banging out relentlessly cavernous shards of percussion, looming bass, and an aura made only possible thanks to the right sort of electronics. On the flip, "Out Of Food" is looser, more minimal, and more drone-focussed, whereas "MSCL" is a ritualistic ode to techno, carried by a 4/4 swing but launched into the airwaves by Felix K's trademark engineering. Heavy.
…

Read more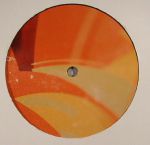 Cat: HIDDENHAWAII 2233. Rel: 08 Jul 16
Techno
Track 1 (9:20)

Track 2 (5:44)

Track 3 (5:38)

Track 4 (9:42)
Review: The master of grey area sonic explorations returns. Receiving a bit of help from the mysterious BassDee on the Veteranenstrasse EP. This release focuses on some sublime ambient journeys along the left hand path, yet not as noisy and challenging as previous releases for the label this year; but you can bet they're just as chilling and all consuming. The A side offers up "Track 1" which is some smoky and dust coated STL style deepness to get you in the mood while the second track is a beatless yet blissful dub techno excursion which gets properly glacial. On the flip he offers us a bleak greyscale experiment on the fourth track which harks back to some of those harsh textural abrasions explored on the previous 749 EP with Ena earlier this year on Hidden Hawaii.
…

Read more
Items 1 to 3 of 3 on page 1 of 1