Items 1 to 2 of 2 on page 1 of 1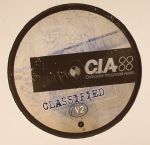 Cat: CIAQS 007. Rel: 28 Jan 16
Drum And Bass
Ed It & Pennygiles - "Set Theory" (Ulterior Motive remix) (4:46)

St Files & Response - "Wanna B 3" (6:19)

Total Science & FD - "Found A Reason Why" (6:25)

Villem & McLeod - "Strange You" (4:56)
Review: Player central: Not one artist on this EP doesn't command serious respect. Ed:It and Pennygiles's 2014 firecracker gets the treatment from Ulterior Motive, adding just a lick or two of shade to the already solid groove. ST Files and Response follow with a beautifully restrained deep stepper that's not dissimilar to erstwhile ST collaborator Marcus Intalex. Total Science and FD maintain the deep theme with a soulful rolling track that's not dissimilar to their Funky Technicians material. Villem and McLeod anchor the EP with a unique halftime roll that balances dark and light tighter than your nan's 1950s television. A truly spotless EP.
…

Read more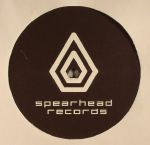 Cat: SPEAR 068. Rel: 24 May 16
Drum And Bass
Heart Of Gold (feat Roisin Brophy) (6:27)

More Than Ever (6:05)

Still The Same (6:04)

Snowdrops (6:26)
Review: The man like Freddie Dixon gets his soulful floaty flex on once again with four delicious slabs of rolling liquid moments. "Heart Of Gold" shimmers and sparkles with the help of Roisin Brophy who laces the sonic swoons with her soft-focus touch. "More Than Ever" is a deeper jaunt with cheeky flautist flurries and mild guitar twangs buried deep in the textures. "Still The Same" takes us back to the mid 2000s with lush filtered twists and a more stripped back kick/sub arrangement while "Snowdrops" packs a cool jazzy punch for the finale. Irresistible.
…

Read more
Items 1 to 2 of 2 on page 1 of 1