Fcl
Items 1 to 3 of 3 on page 1 of 1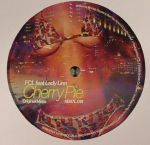 Cat: NDATL 018. Rel: 08 May 17
Deep House
Cherry Pie (6:11)

Cherry Pie (instrumental) (5:44)

Cherry Pie (Jovonn BND remix) (6:32)
Review: Red D and San Soda's FCL project has previously scored a number of significant club hits, most of which dug deep in the crates for inspiration. There's a similarly retro feel about Lady Linn hook-up "Cherry Pie", which successfully fixes bold organ lines and short-but-sweet vocal snippets to a rolling, old school New Jersey house groove. Speaking of New Jersey, original NJ deep house producer Jovonn handles remix duties, delivering a warm, breezy, analogue-rich interpretation that drags the track closer to classic Nu Groove territory (think Bobby Konders, rather than the Burrell Brothers). It's a fittingly rich and melodious rework of a soon-to-be-popular club jam.
…

Read more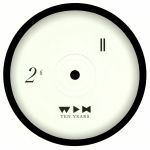 Cat: WPH 10YRS2. Rel: 05 Mar 18
Deep House
FCL - "More Than Seven" (5:31)

DJ Longsleeve - "Ode Aan De Filosofie" (feat ITW) (7:19)

Reggie Dokes - "Earth, Wind & Fire" (6:03)

Luv Jam - "Grarf" (7:12)
Review: On this second 12" celebrating the label's tenth birthday, We Play House boss Red D has assembled a stellar line-up of sought-after and unreleased cuts. The EP begins with a second airing for FCL's Adonis-influenced, retro-futurist gem "More Than Seven" (first released back in 2010), before the previously unheard DJ Longsleeve bathes us in the soapy, relaxing waters of blissful deep house shuffler "Ode Aan De Filosofie". The quality threshold remains refreshingly high on side B, where Reggie Dokes' loose and positive piano house jam "Earth, Wind and Fire" is followed by the intergalactic, acid-fired pulse of Luv Jam's superb "Grarf".
…

Read more
$8.30
SAVE 25%
in stock
$6.22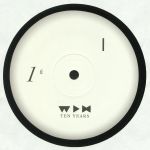 Cat: WPH 10YRS1. Rel: 05 Feb 18
Deep House
San Soda - "Freedom Music" (feat Sean Haefeli & Mculo) (5:26)

Lemakuhlar - "Zjillow" (8:16)

FCL - "It's You" (San Soda Panoramabar Bar Acca version) (6:19)

Dektro - "Clifford" (7:28)
Items 1 to 3 of 3 on page 1 of 1