Artists
Items 1 to 3 of 3 on page 1 of 1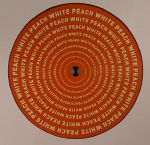 Cat: WPR 020. Rel: 01 May 17
Deep Dubstep
Fallow & Alex Compton - "String Assassin" (3:49)

Kaido - "Kennedy Bridge" (4:27)

Zha - "Without" (3:47)

Nakes - "Moksha" (4:02)
Review: White Peach's admirable Peach Bits series, which draws together previously unreleased gems from the label's growing roster of artists, has reached its fifth volume. While previous volumes have largely aimed squarely at the dancefloor, this edition is more eclectic in outlook. Compare, for example, the paranoid, exotic darkness of Kaido's deep dubstep rattler "Kennedy Bridge" and the Eastern mysticism - via the Spanish Riviera - of Zha's "Without", which pairs gentle dubstep rhythms with lilting Japanese melody lines and flamenco guitar flourishes. Or, for that matter, the drowsy, post-rock-meets-dubstep haze of Fallow and Alex Compton's "String Assassin", and the blissfully exotic, almost Balearic melodies of Nakes' thrillingly positive dubstep shuffler "Moksha".
…

Read more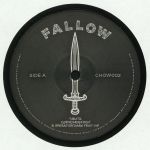 Cat: CHOW 002. Rel: 04 Dec 17
Bass
Fallow - "Blitz" (4:12)

Fallow - "Northern Don" (4:01)

Fallow - "Operation Dark Fruit VIP" (3:18)

DJ Chalice - "Rewind Me" (4:25)

DJ Chalice - "Artois Anthem" (4:26)

DJ Chalice - "Raise Ya Chalice" (3:40)
Review: Chow Down serves up its second release with the adventurous grime exploits of Fallow and DJ Chalice, twisting out all kinds of audacious bass shapes that would set the dance alight at parties such as Boxed. Fallow takes the A side with confidence, fresh from a release on Blood Frenzy, and "Blitz" shows the emergent producer is taking no prisoners with a hail of bullets and haunting Indian classical samples. "Northern Don" is a more wobbly synth-rich beat, while "Operation Dark Fruit VIP" amps up the grime strings. DJ Chalice has a lighter touch, bringing in some sunnier melodics and embracing the RnB influences on "Artois Anthem".
…

Read more
Items 1 to 3 of 3 on page 1 of 1