Items 1 to 3 of 3 on page 1 of 1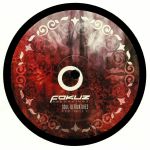 Cat: FOKUZ 092P2. Rel: 09 Mar 18
Drum And Bass
Air K & Cephei - "Savannah" (Gerra & Stone remix) (4:30)

Bert H & High N Sick - "Kiss Me" (Command Strange remix) (4:53)

Facing Jinx & Philth & Wreckless - "Give It Up" (6:05)

Air K & Cephei - "Desire" (Break remix) (5:13)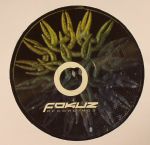 Cat: FOKUZ 078. Rel: 15 Jan 16
Drum And Bass
Facing Jinx - "Now You're Gone" (feat Alexsia Louca - Break remix) (5:22)

Soligen, Type2 & Vandera - "Lost Soul" (5:10)
Review: Just the words 'Break' and 'remix' alone should pique your interest regarding this 12" from the Fokuz crew. Break tackles the touching sounds of Taking Facing Jinx and Alexsia Louca collaboration "Now You're Gone" and adds his trademark drum punches and snarling-but-never-OTT bass. The results? Break has, once again, smashed it. Flip for a full scale soul shock out from label mainstays Soligen, Type2 and Vandera. Wonderful.
…

Read more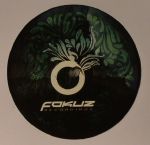 Cat: FOKUZ 079. Rel: 12 Feb 16
Drum And Bass
Random Movement - "I Stayed Around" (Lenzman remix) (5:40)

Facing Jinx - "Meet You There" (feat PET) (6:47)
Review: Fokuz fire off another deep groove doublet: Lenzman applies his spacey, cosmic sheen to Random Movement's 2015 summer bluster cut a plunging drone feel to the bass and unrelenting, rolling drums. Facing Jinx maintains the deep space feel of the 12" with "Meet You There" as lilting pads and a roomy bassline weave and bob amid a tightrope two-step. Classy.
…

Read more
Items 1 to 3 of 3 on page 1 of 1