Items 1 to 3 of 3 on page 1 of 1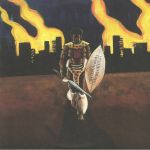 Cat: EXT 003. Rel: 08 Dec 17
Electro
Intro Deceptive Memories (1:19)

Display Wounds (5:10)

Aboriginal Nations (5:03)

Noble Train (6:20)

Betrayal (5:06)
Cat: MNQ 127.
Coldwave/Synth
Exterminador - "Mohammed Bin Salman" (Tegeler mix)

Craow - "Lot"

R Gamble - "Dead Advice" (club mix)

Plastic Ivy - "Exit Strategy"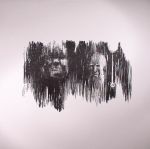 Cat: SFR 004. Rel: 08 Aug 17
Electro
Hinode - "Mission4" (6:23)

Ngly & Exterminador - "Broken Flowers" (7:06)

DJ Nephil - "Codex" (4:47)

Exterminador - "Alien Landscapes" (4:48)
Review: In some ways, And Silently Vanish Away is an odd title for an EP packed with tracks that linger long in the memory. Certainly, electro heads will appreciate the heavy 808 hits, droning bass and fluttering, deep space electronics of Exterminador's brilliant "Alien Soundscapes", not to mention the trippy, delay-laden vocal samples, warped hardware melodies and scuttling drum machine rhythms of NGLY and Exterminador's "Broken Flowers". We're big fans, too, of Hinode's bustling, razor-sharp opener "Mission4" - the kind of track that would leap out of a DJ mix and send you rushing online to find out its identity - and the fuzzy, dust-encrusted techno hum of DJ Nephil's hypnotic "Codex".
…

Read more
Items 1 to 3 of 3 on page 1 of 1