Artists
Items 1 to 2 of 2 on page 1 of 1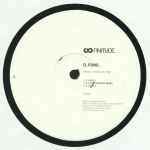 Cat: FIN 006. Rel: 04 Dec 17
Techno
Spiral Tribe Cuts (part 1) (6:10)

Spiral Tribe Cuts (part 1 - Evigt Morker) (7:27)

Spiral Tribe Cuts (part 2) (7:58)
Review: Alexander Kowalski has been immersed in techno for a long time, and his sound is massively representative of the reduced, late night Berlin sound. As d_func. he's contributed many times to Marcel Heese's Finitude label, and now he's back to pay tribute to UK free party techno legends Spiral Tribe. Kowalski's own interpretation may be more minimal and hypnotic than the wild, raucous energy Spiral Tribe was best known for, but his trancey approach comes on like a nostalgic vision into the early 90s, while also aligning with the modern masters such as Donato Dozzy and Peter Van Hoesen.
…

Read more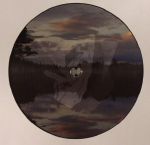 Cat: EVIGT 004. Rel: 29 May 17
Techno
Narke (4:18)

Krans Av Stjarnor (7:03)

Dod Orm (7:13)

Vem (4:08)
Review: Swede Evigt Morker has a reputation for making the kind of timeless but occasionally dark techno that most would expect from Italian contemporaries such as Donato Dozzy. His latest 12", simply titled "4", does indeed include a moody, percussive and subtly acid-tinged moment - rolling club cut "Dod Om" - but is generally a little more poignant and melodious than previous outings. Check, for example, the bubbly ambient bliss of "Vem" or superb opener "Narke", which wraps Mr YT style chords and melodies around a dense, off-kilter techno groove. "Krans Av Stjarnor", a find combination of lilting chord progressions and laidback techno beats, is also rather good.
…

Read more
Items 1 to 2 of 2 on page 1 of 1