Artists
Items 1 to 3 of 3 on page 1 of 1
Cat: HUDD 059. Rel: 19 Feb 18
Deep House
Duende (6:12)

PCH Passing (7:32)

Machine Pepper (6:07)

Rainmaker (7:10)
Review: New York-based Evan Michael has been spotted on some respectable labels in the past, from Drumpoet Community to AirDrop, most recently appearing alongside Marco Passarani on a split 12" for Cin Cin. He makes his first appearance on the ever-prolific Hudd Trax with this diverse grip of deep house jams, leading in with the emotive tones of "Duende". "PCH Passing" is a fluttering affair laden with sweet natured synths, but it also knows when to rain the cascading melodies in to let the groove take the lead. "Machine Pepper" builds up around an on-point bassline and powerful brass stabs, and then "Rainmaker" finishes the EP off with some tricksy delay use and a crooked beat.
…

Read more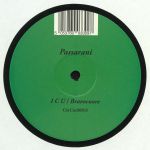 Cat: CINCIN 009. Rel: 16 Oct 17
Techno
ICU (6:34)

Bravocuore (5:59)

Granite Cradle (7:17)

Auxilio (7:50)
Cat: TMN 006. Rel: 11 Apr 18
Deep House
Replika - "Rolling Flavours"

Evan Michael - "Precambrian"

Hannes Heisster - "Good Times"

Jeff Fader - "Black Coffee"

Quadrakey - "If You"
Items 1 to 3 of 3 on page 1 of 1