Items 1 to 2 of 2 on page 1 of 1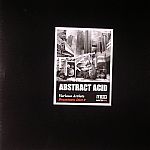 Cat: AACID 04. Rel: 03 Dec 12
Techno
Elec Pt 1 - "3030303"

Takeshi Kouzuki - "Missing"

Elec Pt 1 - "We're Not Insane"

Crime Scene - "Land Of The Gipsies"

Etcher - "Pelican Nebula"

Takeshi Kouzuki - "MA-18" (part 2)
Review: Devoted to acid sounds, London based label Abstract Acid drops the six track retrospective Downtown Dirt #2 EP. Elec Pt 1 opens with "3030303", a first-rate sequence of looped drums, thrumming toms, a dirty 303 bass line with explanatory vocal to match. Takeshi Kouzuki potentially does away any compression in "Missing", allowing busy drums to lay a solid foundation for minimalistic acid plods and an electric lead. Crime Scene undoes the B-side with a trippy slice of acid tinged and abstract house music while Etcher gets dirty acid-electro with "Pelican Nebula". Takeshi Kouzuki'a second track for the EP employs yet another smouldering 303 drive, backed by hardworking drums. For fans of Disco Nihilist!
…

Read more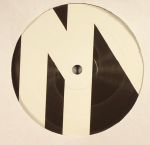 Cat: MTRON 001. Rel: 01 Jul 16
Electro
Sync 24 & Luke Eargoggle - "Broken Electronix" (5:47)

UHU - "Never See" (4:00)

Privacy - "Miss You" (5:47)

Etcher - "Super-Translations" (5:53)
Review: Drawn together by a common "passion for the connection between man, mechanics and electronics", the artists on Mechatronica label all well-versed in the art of electro. Veterans Sync24 and Luke Eargoggle team up for the master-blaster that is "Broken Electronix", a menacing stab of a groove that dissolves into the more granular computer-world of "Never See" by UHU. On the flip, "Miss You" by Privacy is dark, spectral and hollow, while "Super-Translations" by Etcher feels like a ride on the same aquatic waves of electro giants like Drexciya. Excellent stuff.
…

Read more
Items 1 to 2 of 2 on page 1 of 1