Items 1 to 1 of 1 on page 1 of 1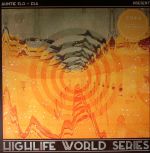 Cat: HGHLFWS 01. Rel: 06 Mar 15
Disco/Nu-Disco
Auntie Flo - "Die Bailando" (feat Eric Alejendro)

Esa - "Sabela De Cuba" (Afro Synth mix)
Review: Early in 2014, Highlife regulars Auntie Flo and Esa traveled to Cuba to play at the country's biggest music festival. While there, they hooked up with a string of local vocalists and musicians to lay down the first installment of Highlife's World Series. Predictably, it's something of a triumph, with both artists gleefully joining the dots between Afro-influenced drum machine rhythms, traditional Cuban instrumentation and the kind of skewed synths that are such a feature of their work. Auntie Flo's effort is a 13-minute epic featuring the rambling vocals of Eric Eleindro and some snaking trumpet action. It's Esa who steals the show, though, with a dreamy, Balearic-minded cut that sounds like a contemporary update of Hugh Masekela's mid 1980s work.
…

Read more
Played by:
Andrew Pirie (Melting Pot)
,
Lexx
,
Owain Kimber (Owain K)
,
AfroBase (Radio Chart)
,
Adventures in Paradise
,
Adam isbell -Racubah Sound System
,
Tooli (Local Talk / OMENA)
,
Neon Rider
,
Jimmy Maheras
,
Juno Recommends Disco
,
Afro Beat Foundation
,
I Love Disco!
,
Daniel T. (Cosmic Kids/Heat-Wave)
,
Gavin Boyd (Soul Has No Tempo)
,
Iga
,
Terrence Pearce
,
Ptaki
,
Peter Croce (Rocksteady Disco)
,
Esa
…

Read more
Items 1 to 1 of 1 on page 1 of 1