Items 1 to 2 of 2 on page 1 of 1
Diatonic Scale

Tetratonic Scale (R2P remix)

Tetratonic Scale
Review: Psychoskunk are back a new vinyl series of Error Etica This first Section Roots serie included are 3 original tracks of the label's owner Victor Martinez (Error Etica) and special rmx by R2pi.
R2pi is a eight-hands project born from the organic fusion of three Italian techno projects Retina.it (Nicola Buono and Lino Monaco), Prg/M (Pier Giuseppe Mariconda) and Ruhig (Luigi Cicchella).
This new project is a triangulation of three Parthenopean energetic elements that through several different paths have decided to build a perfect "quadrature of the circle", a holistic ensemble where their souls are still distinguishable though.





…

Read more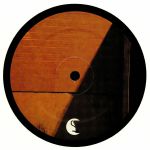 Cat: SM 010V. Rel: 23 Feb 18
Techno
Error Etica - "Philosophiae Naturalis" (5:56)

Error Etica - "The Craft Of Modul Counterpoint" (6:11)

Jose Pouj - "Devise At Basement" (5:21)

Error Etica - "Principia Mathematica" (6:31)
Items 1 to 2 of 2 on page 1 of 1