Items 1 to 2 of 2 on page 1 of 1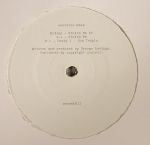 Cat: SECRET 017. Rel: 25 May 15
Techno
Finish Me (7:01)

Dusty 2 (6:09)

Sub Tropic (7:46)
Review: After previous, if infrequent, transmissions for Electric Minds and Non Plus, Commix producer George Levings returns with some new Endian material for the always impressive Secretsundaze Music. The more attentive out there may well have heard at least one of these tracks in the club or in a mix of late, with Joy Orbison ending his Essential Mix last year on the opening track "Finish Me". Well done to Secretsundaze for facilitating a wider release for them then with "Finish Me" the sort of fiery, low end heavy club track you feel will be heard on dancefloors for some time to come. Don't ignore the B side tracks though as they are equally potent tools for the dancefloor.
…

Read more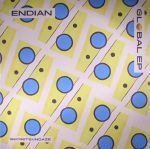 Cat: SECRET 021. Rel: 06 Feb 17
Techno
XS-10 (5:46)

Global (7:06)
Review: Since 2011 George Levings has been living a double life. While best known for his drum & bass work as Commix, he's also impressed with occasional house and techno flavoured outings as Endian. Global is his second outing for Secretsundaze under the latter alias, and begins with the metallic tech-house drums, spacey chords and intergalactic effects of hypnotic shuffler "XS-10". He ratchets things up a notch on the title track, using restless hi-hats to help drive the groove forwards. It's an interesting trick, as it adds a little more dancefloor weight to an otherwise deep, dreamy and melodious backing track.
…

Read more
Items 1 to 2 of 2 on page 1 of 1