Items 1 to 3 of 3 on page 1 of 1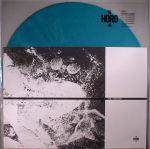 Cat: HOROEX 4. Rel: 27 Mar 17
Experimental/Electronic
11th Divided (6:02)

12th Divided (4:53)

13th Divided (5:18)

14th Divided (6:25)
Review: Yu Asaeda's been putting out a whole range of quality, bass-centric sounds under the name ENA since the late 2000s, but these have come out on a rather sporadic basis. Appearances for the infamous 7even Recordings was followed by material on Samurai Horo, the excellent Hidden Hawaii and, more recently, the Samurai label's offshoot, Horo. Divided: Body is so much more than a mere 'bass' EP, and it actually manages to veer off into some pretty strange and imperceptible sounds that remind us of the material emanating from the PAN consortium. For instance, the opening "11th Divided" manages to create a raw, loose groove out of fractured synth sounds, which is followed up nicely by the swarming drones operating in the higher ends of "12th Divided". Over on the flip, "13th Divided" launches a subtle yet hefty groove made up of what sound like bass pops made from a monophonic synth, which leaves "14th Divided" to linger in its dreary pool of fuzzy drones and washed-up sonics. A massive, merited TIP!
…

Read more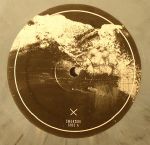 Cat: SMGRS 06. Rel: 09 Nov 15
Experimental/Electronic
Meteor (5:19)

Bulkhead (4:21)

Insective (4:54)

Body (4:34)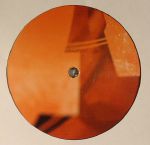 Cat: HW 2223. Rel: 21 Mar 16
Experimental/Electronic
Track 1 (5:05)

Track 2 (3:50)

Track 3 (5:54)

Track 4 (5:34)

Track 5 (4:45)

Track 6 (5:05)

Track 7 (6:56)

Track 8 (3:00)
Review: Post-drum and bass grey area explorers Ena (Japan) and FLXK1 from Berlin (aka Hidden Hawaii head honcho Felix K) team up for some sinister, industrial edged sound design excursions through the darklands. It bears all the hallmarks of what these two modern auteurs of dark experimental and deconstructed dub techno have brought to the table before: well executed metal textures, the most haunting and subversive of drones (sure!) but overall the most terrifying and polarising soundscapes this side of hell. With this type of music gaining a large following and many jumping on the bandwagon, it takes just one listen to this to see why these two are at the top of the game and raise the bar exceptionally high. For those that dare: this is essential listening.
…

Read more
Items 1 to 3 of 3 on page 1 of 1