Items 1 to 3 of 3 on page 1 of 1
Cat: THEGAME 002.
Minimal/Tech House
Embezzlement Society - "Jak It Out"

Daisuke Kondo - "Stroke"

LB aka Labat - "MOnini"

The Game - "Street Chess"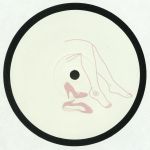 Cat: BPLS 06. Rel: 01 Dec 17
Deep House
Gallegos - "Save Your Love For Me" (3:38)

Seka - "Hanging Gardens" (5:55)

Jay Anderson - "Dreams" (5:25)

Owain K - "Touched" (6:08)

Embezzlement Society - "Kickin The Kebs Up" (4:52)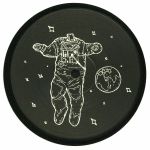 Cat: GRVNC 02. Rel: 10 Apr 18
Deep House
Moonee & Tour Maubourg - "The Preacher" (6:29)

Embezzlement Society - "Trouble On My Mind" (5:59)

Cody Currie - "Space Waitress" (6:53)

Mangabey - "Dream Up" (4:31)
Review: Just under a year has passed since France's Groovence took off into the ether with their inaugural "Cosmic Groove" collection. The wait's been worth it, though, as they return with four more space jams of the highest calibre. Moonee & Tour set the scene with a church-bound deep house bubbler while Embezzlement Society follows up with a set of dreamy breaks so breezy you'll feel two stone lighter by the breakdown. Flip for a sweet-shuffled jacking session from Cody Currie before Mangabey brings us back down to earth softly with the hazy chimes and evocative soul of "Dream Up." Bon voyage.
…

Read more
Items 1 to 3 of 3 on page 1 of 1