Items 1 to 2 of 2 on page 1 of 1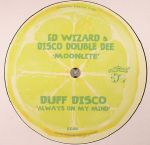 Cat: ED 020X. Rel: 16 Aug 17
Disco/Nu-Disco
Ed Wizard & Disco Double Dee - "Moonlite" (6:27)

Duff Disco - "Always On My Mind" (6:38)

Buzz Compass - "U Deserve It" (6:01)

Get Down Edits - "Hey (Whats Happening)" (5:46)
Review: On this latest must-have missive, the Editorial crew has assembled an all-star cast of re-editors and house-loving disco rework merchants. Thrillingly, it contains a now rare outing from slo-mo specialist Duff Disco, whose atmospheric, beatdown style chugger "Always on My Mind" is undoubtedly one of the best things he's released in years. Props, too, to Irish disco-house specialists Get Down Edits, who weigh in with the warm and summery grooves of "Hey (What's Happening)". Elsewhere, Buzz Compass subtly beefs up and filters out a sleazy disco favourite on the constantly rising "U Deserve It", while Ed Wizard and Disco Double Dee get the party started in their inimitable style via a touch of disco/hip-hop fusion ("Moonlite").
…

Read more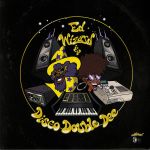 Cat: EDLP 01. Rel: 10 Apr 18
Disco/Nu-Disco
Sunshine (4:06)

Bounce 2 It (5:18)

Sneaky Freak (5:16)

Heatwave (6:50)

Clap My Hand (6:04)

Get On Ya Feet (6:46)

Without U (5:17)

Shades Of Blue (5:41)

Keep On Lovin' U (7:16)
Review: Elusive duo Ed Wizard & Disco Double Dee have been delighting dancefloors around the globe since 2009. With their signature brand of chunky disco dubs infused with hip-hop flavours and a slow mo house feel. They have had dozens of vinyl releases on great labels around the globe like Whiskey Disco , Disco Deviance, Paper & more in addition to having their tracks played by the likes of Soul Clap and Derrick Carter. Not to mention being remixed by legend Greg Wilson, so these guys definitely have credentials. With no plans to slow down , they now drop the "Slo-Mo Disco" LP on the mighty Editorial Records this summer. A perfect way to light up any daytime disco pool party, BBQ or dancefloor!
…

Read more
Items 1 to 2 of 2 on page 1 of 1
Filter
Ed Wizard & Disco Double Dee