Artists
Items 1 to 2 of 2 on page 1 of 1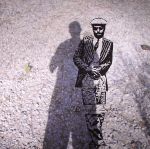 Cat: PPU 080. Rel: 24 Jul 17
Soul
If You Want Me (3:49)

You're Exactly (4:24)

Hypnotized (5:06)

Best Of My Love (4:27)

Mystical Lady (4:56)

Walk With Me (5:25)

Togetherness (4:37)

Baby Talk (3:50)

Sometimes (5:02)
Review: Sporty Cat sykes delivers the album he always wanted to in the 80s. Laid down the traditional Tascam way, the talented Michigan multi-instrumentalist digs deep into soul palette with equal measures of organic and electronic instrumentation. Expect heavy waves of atmospheres, rich layers of funk and consistent levels of emotion as we glide and stumbled between each touching moment; the drifting sunset ballad "The Best Of My Love", the weeping keys and fluttering slap bass of "Togetherness", the cloud surfing dream boogie of "Sometimes", the rude synth bass and sultry R&B vocals of "If You Want Me", the list goes on...
…

Read more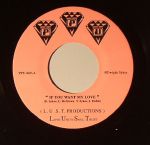 Cat: PPU 069. Rel: 16 Feb 15
Funk
If You Want My Love

You That I Need (3:24)
Review: Sporty Cat Dwight Sykes lets loose with a brand new original and super spacy track from last year's album Songs Volume One for the ever excellent Peoples Potential Unlimited!! "If You Want My Love" is straight out of the '80s playbook thanks to its gossamer synths and on-point female rap (that's delivered by his daughter Valerie Sykes). Flip for the filmic synth boogie introspection of "You That I Need". Another must grip 7" from the PPU crew.
…

Read more
Items 1 to 2 of 2 on page 1 of 1