Artists
Items 1 to 3 of 3 on page 1 of 1
Cat: FFDE 001. Rel: 09 Oct 17
Deep House
So Far (original extended take)

So Far (Leo Gunn remix)
Review: There was only ever going to be one choice to launch First Floor. Not only is Dubbyman the cover star of our debut publication of the same name, but he's also the face and sound of influential Spanish label Deep Explorer, in-demand producer/remixer and long-time favourite with us. So the opportunity to collaborate on a special edition 7" vinyl release was one we couldn't miss.

So Far, featuring South African vocalist and musician Ras Vadah from The Therapy Collektive, is an extended version of the laidback, jazzy opening teaser from Dubbyman's debut album Deep Is Dead. Deep Explorer stalwart Leo Gunn, on remix duties for the first time, takes the same track and gives it a piano-driven, dance-floor focused spin.

The accompanying fanzine not only includes interviews with both Dubbyman and Gunn, but also features articles on Johannes Albert, Tommo & Jonno, Jesus Gonsev, Arnheim, Sensible Soccers and more.

"





…

Read more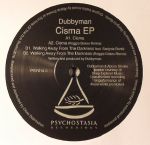 Cat: PSY 014. Rel: 19 Jun 17
Deep House
Cisma (5:28)

Cisma (Reggie Dokes remix) (5:56)

Walking Away From The Darkness (feat Sarignia Bonfa) (5:52)

Walking Away From The Darkness (Reggie Dokes remix) (4:35)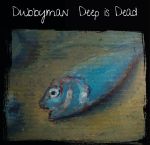 Cat: DEEPEX 042. Rel: 22 Jan 18
Deep House
So Far (Opening reprise)

In A Club In Paris (New Jazz Fakers Reshape)

No Son Horas....

The Journey (with Kuniyuki Takahashi & Jack Zwarts)

That´s IT (feat Zarenzeit)

Ninos En La Oscuridad

Heard

Best Case Scenario (feat Allstarr Motomusic)

Dream Driver (feat Ras Vadah)

Deep Is Dead (song For T.T.D.)
Review: While on this new record he may declare that Deep Is Dead, the notion of Dubbyman turning his back on the smooth, immersive sound he has built up all these years is borderline laughable. Instead what we have is an update on his deep house standards, with a greater emphasis on instrumentation and an embrace of different tempos and grooves. Still, the languid jazzy atmosphere remains at the forefront of this album, whether it's Dubbyman flying solo or welcoming in likeminded souls such as Kuniyuki Takahashi or Allstar Motomusic. Take your pick anywhere on this stellar constellation, the mood is refined and rich with expression, just how deep house should be.
…

Read more
Played by:
Owen Jay (Batti Batti / Gauss )
,
Brian James
,
Tomi Chair
,
TiTo (Troubled Kids Records)
,
Rai Scott (Inner Shift Music)
,
Malcolm Moore (Altered Moods)
,
Martin Haberland
,
Monsieur Cedric (Serie Limitee)
,
Marcelo Tavares(Deep Space Podcast)
,
Jorge Caiado (Balance / Groovement)
,
Akioki
,
Agnostic Rhythm
,
Brad P/Inner Shift/Common Dreams
,
Filippo Zenna (Periodica Records)
,
DJP / Soul Print Recordings
,
Danijel Kevic
…

Read more
Items 1 to 3 of 3 on page 1 of 1