Items 1 to 3 of 3 on page 1 of 1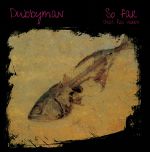 Cat: FFDE 001. Rel: 21 May 18
Deep House
So Far (original extended take)

So Far (Leo Gunn remix)
Review: Dubbyman is on a roll with his releases at the moment, not least thanks to his incredible Deep Is Dead album landing recently on Deep Explorer. This time the Spanish deep house maestro is helping launch First Floor with an original jam that revels in a blanket of fog. "So Far" is the deepest of house jams, rolling along slowly and smoky without losing its presence, thanks in no small part to the soulful croon of the unnamed vocalist. Leo Gunn then steps up for the B-side, remixing "So Far" into a sprightly terrace anthem replete with snappy piano chords to warm your cockles, but fear not because that all-encompassing Dubbyman vibe persists throughout this release.





…

Read more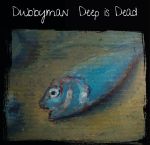 Cat: DEEPEX 042. Rel: 15 Jan 18
Deep House
So Far (Opening reprise)

In A Club In Paris (New Jazz Fakers Reshape)

No Son Horas....

The Journey (with Kuniyuki Takahashi & Jack Zwarts)

That´s IT (feat Zarenzeit)

Ninos En La Oscuridad

Heard

Best Case Scenario (feat Allstarr Motomusic)

Dream Driver (feat Ras Vadah)

Deep Is Dead (song For T.T.D.)
Review: While on this new record he may declare that Deep Is Dead, the notion of Dubbyman turning his back on the smooth, immersive sound he has built up all these years is borderline laughable. Instead what we have is an update on his deep house standards, with a greater emphasis on instrumentation and an embrace of different tempos and grooves. Still, the languid jazzy atmosphere remains at the forefront of this album, whether it's Dubbyman flying solo or welcoming in likeminded souls such as Kuniyuki Takahashi or Allstar Motomusic. Take your pick anywhere on this stellar constellation, the mood is refined and rich with expression, just how deep house should be.
…

Read more
Played by:
Owen Jay (Batti Batti / Gauss )
,
Brian James
,
Tomi Chair
,
Life Recorder
,
OdDio
,
TiTo (Troubled Kids Records)
,
Rai Scott (Inner Shift Music)
,
Malcolm Moore (Altered Moods)
,
Martin Haberland
,
Monsieur Cedric (Serie Limitee)
,
Satore (Hizou Deep Rooted Music)
,
Marcelo Tavares(Deep Space Podcast)
,
Jorge Caiado (Balance / Groovement)
,
Allstarr Motomusic (deepArtSounds)
,
Akioki
,
Agnostic Rhythm
,
Brad P/Inner Shift/Common Dreams
,
Filippo Zenna (Periodica Records)
,
DJP / Soul Print Recordings
,
Danijel Kevic
…

Read more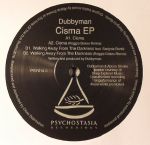 Cat: PSY 014. Rel: 15 Jun 17
Deep House
Cisma (5:28)

Cisma (Reggie Dokes remix) (5:56)

Walking Away From The Darkness (feat Sarignia Bonfa) (5:52)

Walking Away From The Darkness (Reggie Dokes remix) (4:35)
Items 1 to 3 of 3 on page 1 of 1