Items 1 to 3 of 3 on page 1 of 1
Blind Observatory - "The Long Tomorrow II"

Dorisburg - "Om Oceanen"

Agonis - "Cryptic Neurotransmission II"

Agonis - "Skin"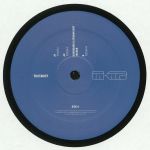 Cat: TIKITA 007. Rel: 24 Nov 17
Techno
Tecken I (8:14)

Tecken II (7:31)

Tecken III (9:40)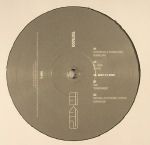 Cat: TIKITA 003. Rel: 08 Jun 16
Techno
Dorisburg & Efraim Kent - "Bubblebad" (7:39)

DJ Nobu - "Safari" (6:23)

Iori - "Transparent" (7:39)

Natural/Electronic System - "Emersione" (6:15)
Review: Tikita is a new label record label focused on body & mind music. Starting out with the deep and hypnotic tribalism of Dorisburg and Efraim Kent's "Bubblebad", Japanese legend DJ Nobu then starts trancing you out on the deep acid trip that is "Safari". On the flip we've got the Prologue affiliated Iori with "Transparent" which further explores his awe inspiring take on modern ambient music; absolutely lush this one is! Finally Neapolitan purveyors of trance induction Natural/Electronic System are back with "Emersione"; a slow burning and emotive journey with eerie pads, delayed drums and sonar blips just made for dropping out to!
…

Read more
Items 1 to 3 of 3 on page 1 of 1