Items 1 to 2 of 2 on page 1 of 1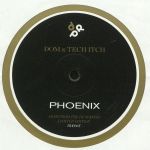 Cat: DDD 06T. Rel: 26 Sep 17
Drum And Bass
Dom & Tech Itch - "Phoenix" (6:05)

Dom & Roland - "Tears In Rain" (6:54)
Review: Two more stone cold artefacts from the golden era vaults: Dom & Roland continues to unearth more treasures in the form of "Phoenix" and "Tears In The Rain". The former is a Tech Itch co-lab from the mid 90s that charges with rusty drum edits and a drop into a stripped back sub groove and twisted shades of acid while the latter looks back to his "Mechanics" chapter with a rampant, heavily layered heads-down roll, spooked-out overtones and a classic Bladerunner sample. Just like the vinyls themselves, these are foundation-era gold.
…

Read more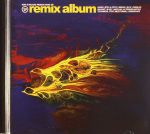 Cat: DRPLP 004CD. Rel: 09 Oct 14
Drum And Bass
Dom & Roland - "Flux" (Gridlock remix)

Dom & Roland - "Glowbug" (SPY remix)

Dom & Roland - "Deckards Theme" (B-Key remix)

Dom & Gridlok - "Moodswings" (Break remix)

Dom & Roland - "Take Them Down" (Skynet remix)

Dom & Roland - "Jedi" (Mefjus remix)

Dom & Roland - "Oddjob" (Ulterior Motive remix)

Dom & Roland - "Mindfeeders" (Mindscape remix)

Dominus Et Klutus - "Maximus" (Techitch remix)

Dom & Roland - "Bump In The Night" (Audio remix)

Dom & Roland - "Jungle Beast" (BTK & Optiv remix)

Dom & Roland - "Hear My Call" (Nocturnal remix)
Review: 2014 is a special year for Dom Angas. Not only is he turning 40, but it also marks 20 years since the release of his first single under the Dom & Roland alias. As part of the celebrations, he's handed over the parts to a string of classic productions to a veritable who's who of D&B talent. They provide a series of dark, pulverising, rolling and occasionally intense reworks, all designed to cement his reputation as one of the greatest exponents of the artform. Highlights are naturally plentiful, from the classic jungle breaks and rave-era rush of BTK and Optiv's rework of "Jungle Beast", to the exotic melodies, foreboding stabs and tech-tinged textures of Mindscape's mighty rub of "Mindfeeders".
…

Read more
Items 1 to 2 of 2 on page 1 of 1