Artists
Items 1 to 3 of 3 on page 1 of 1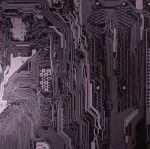 Cat: VIS 300. Rel: 17 Jul 17
Techno
2nd Nature (7:40)

2nd Nature (Jay Clarke remix) (6:17)

2nd Nature (Seth Troxler & Bas Ibellini remix) (8:51)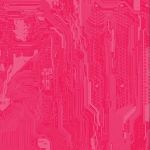 Cat: VIS 301. Rel: 12 Mar 18
Minimal/Tech House
London Nights

London Nights (Jason Heath remix)

London Nights (Burnski remix)

London Nights (Ralph Lawson dub)
Review: Dokta has been seen lurking around 20:20 Vision with a curious take on that label's particular brand of house. That step to the left becomes more pronounced on this record, where Dokta gets to call on a wealth of live instrumentation to animate his sound. On "London Nights" he interweaves vocal, ambling keys and crooked basslines into a curious and utterly inspired cocktail of cool-headed pressure, which Jason Heath then simmers down to a purely instrumental refrain. Burnski goes to the other extreme and beefs the track up for a firm and functional ride, while Ralph Lawson dubs the track out and gives it a low slung swagger.
…

Read more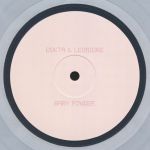 Cat: DOKTA 001. Rel: 05 Feb 18
Deep House
Baby Powder (15:20)
Review: After delivering two well-received EPs to 20:20 Vision last year, Dokta is starting up his own series of releases on the long-standing tech house institution. He's starting this new mission in style with a single-sided, 15-minute long epic with Leonidas to send the dancefloor into a deep house rapture. There's a cosmic space flight narrative to get drawn into, a wealth of expressive sax playing, an extended meltdown, some well chosen shout outs to the pioneers, and a sweetly subdued roll out that feels very far from where the journey began, like all epic tracks should do. Talk about a statement release.
…

Read more
Items 1 to 3 of 3 on page 1 of 1