Artists
Items 1 to 3 of 3 on page 1 of 1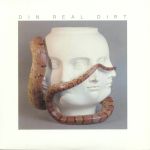 Down The Stairs (2:02)

Oil (4:17)

Real Dirt (2:59)

Radiating (2:45)

Be In The Light (4:24)

Your Right Hand (4:26)

Wake Up/Breakfast (5:18)

Dream Your Way (3:37)

AM (2:07)
Review: Admittedly, there are plenty of outfits named DIN, in the left field music scene, but this Los Angeles based duo, made up of Greg And and Josie Vand, have been causing havoc on our 'out of stock' front. Each time we get a batch of music from these guys, it's gone before we know it, and it looks like this latest glitchy IDM will continue that trend! Out through DKA, Real Dirt is perfect for the sound of now, that is, a stuttery, biopic blend of minimalistic electro a'la Autechre. However, the tracks on this new LP, much like their previous work, is much more body-rocking, calling all dancers and posers to the floor, and bubbling up its wacky synths amid tough drum patterns. The heart of this magnetic album is certainly Detroit electro, but the brains reside very much in the UK glitch territory. A marvellous concoction for the new year!
…

Read more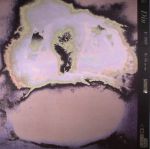 Cat: AS DIN. Rel: 07 Aug 17
Coldwave/Synth
Surfacing (4:56)

Saturate (4:02)

Two (4:41)

Wire & Pins (5:05)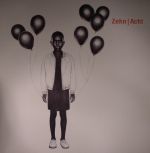 Cat: OSTGUTLP 2008. Rel: 18 Apr 16
Techno
Din - "Mono" (5:05)

Fiedel - "Probe-806" (6:32)

Tobias - "Like A Drug" (8:32)
Review: Acht! Ostgut's Zehn 12" sampler draws ever closer to the end of its campaign and its been a pleasure to see some of these records arrive at Juno HQ replete with distinctive sleeve art. The German speakers among you will know this is the eighth edition and brandishes productions from Din, Fiedel and Tobias. For the uninitiated, DIN is in fact Marcel Fengler and Efdemin with "Mono" a fine introduction to this fledgling creative partnership - hopefully more is coming on the mighty Ostgut Ton! "Probe-806" is a great slab of Fiedelness, pulling for elements of funk, electro, acid and even boogie in the German's inimitable muscular style whilst Tobias heads off in a more minimalist direction on "Like A Drug".
…

Read more
Items 1 to 3 of 3 on page 1 of 1