Items 1 to 2 of 2 on page 1 of 1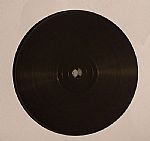 Cat: STILOVE4MUSIC 042. Rel: 19 Sep 14
Disco/Nu-Disco
Get To It (8:17)

Bionic (8:08)

Alright (6:10)
Review: Devin Dare (the partnership of Duane Hariott and Sean Marquand) were last spotted collaborating with Funkineven on Apron's special, yellow vinyl Record Store Day edits release. Here, they return to Stilove4music - a label they first graced back in 2012 -with another excellent selection of disco edits. The bumping, whistle-laden disco-funk slammer "Get To It" kicks things off, with the duo making great use of the original's superb, clav-heavy groove. "Bionic" is a little dubbier, feeling like a long lost Idjuts Boys re-edit - all delay-laden breakdowns and screaming disco release. Finally, "Alright" sounds like a scalpel rearrangement of an old Ramsey Lewis record; certainly, it has the same irresistible, piano-heavy jazz swing.
…

Read more
Played by:
Dane (Common Edit)
,
Slothboogie
,
Baggy [Emotional Pop]
,
Jacques Renault
,
Thatmanmonkz (Shadeleaf Music)
,
Marcel Vogel
,
Eddie C
,
Francis Inferno Orchestra
,
Osmose
,
Mr. Mendel
,
Ricardo Miranda
,
Simon Ozbizton/EYESHRWD
,
Magnier (House of Disco)
,
Cooper Saver
,
Detroit Swindle
,
KS French
,
Tugboat Edits
,
Ptaki
,
Natasha Kitty Katt
,
Pontchartrain
,
Philou Louzolo
…

Read more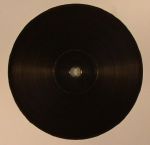 Cat: STILOVE4MUSIC 046. Rel: 07 Jun 17
Disco/Nu-Disco
Al Kent - "Just As Long" (7:20)

Al Kent - "L & O" (11:53)

Devin Dare - "Play With Me" (10:08)

Devin Dare - "True Ex" (8:42)
Review: Given the "Waltered States" title and Al Kent's well-known love of Walter Gibbons, it doesn't take a genius to work out that the re-edits showcased here are of tracks originally remixed by the legendary NYC disco-mixer. Kent handles 12" one, unfurling the groovy, low-slung, bass-driven disco bliss of "Just as Long" before whipping his shirt off and dancing all night to the swirling strings, rubbery bass and driving percussion of "L&O". Over on record two, sometime Misterio duo Devin Dare delivers an occasionally loopy, ten-minute rearrangement of sweet disco shuffler "Play With Me", before delving into the world of Philadelphia soul on the anthem-like "True Ex".
…

Read more
Items 1 to 2 of 2 on page 1 of 1