Items 1 to 3 of 3 on page 1 of 1
FORTHCOMING
Cat: ITDR 003. Rel: 20 Nov 17
Deep House
Aquitaine

Bad Robots

Counterfeit

Sector 7G
FORTHCOMING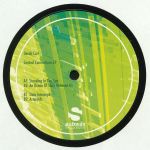 Cat: SUBWAXEXC 1207. Rel: 18 Sep 17
Techno
Standing In The Sun

An Ocean Of Stars Between Us

Data Intercept

Asteroids
Review: Having enjoyed something of a career renaissance in recent years, Derek Carr is now releasing some of the finest futurist techno around. Here the Irish producer pops up on Subwax Excursions, following a top-notch 12" for FireScope. Those who love their techno deep, intergalactic and melodious should check impeccable opener "Standing in the Sun", where gentle acid lines weave in and out of a tactile groove and life-affirming chord sequences. Elsewhere, he turns his hand to smooth, glassy-eyed electro positivity ("An Ocean of Stars Between Us") and wraps Larry Heard style melodies around a fizzing Motor City techno groove ("Asteroids"). Throughout, he manages to balance the needs of the dancefloor with his love of far-sighted melodies and daydreaming positivity.
…

Read more
FORTHCOMING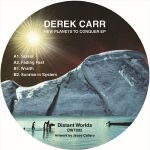 Cat: DWT 002. Rel: 23 Oct 17
Techno
Scisor

Fading Fast

Wraith

Sunrise In System
Review: Second transmission from Distant Worlds comes courtesy of Derek Carr (For Those That Knoe, Where We Met, Why So Series). His music has been turning heads since the turn of the millenium but only in the last few years has he been getting the recognition he deserves. His productions have a timeless, celestial quality and reward multiple listens; there is always a hint of subtle beauty about his work and this is no exception. 'Scisor' and 'Wraith' are built for the club whilst 'Fading Fast' and 'Sunrise in System' will work equally well in a club or for home listening. More than a nod to Detroit in these productions but all unmistakeably Carr productions...

…

Read more
Items 1 to 3 of 3 on page 1 of 1