Artists
Items 1 to 2 of 2 on page 1 of 1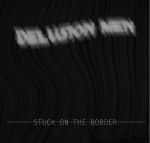 Cat: FN 007. Rel: 25 Sep 17
Techno
Stuck On The Border

Downfall

Ruse

The Wanderer

Time Trap

Delusion Schedule

Restless Legs

Dub & Out
Review: Hailing from the fertile community they have built up around them in Bucharest, Delusion Men and their label Future Nuggets represent a very different twist on the contemporary Romanian electronic music scene. This album is a prime case in point, dealing in off-kilter wavey synths, intriguing rhythmic approaches and spooked out atmospheres that speak as much to the folkloric mystery of the East as any electronic traditions from other parts of the world. If you're drawn to music that sends you to exotic new places on the fringes of your imagination, then Stuck On The Border is the album for you.
…

Read more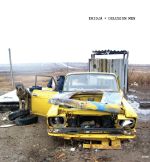 Cat: PB 004. Rel: 07 Aug 17
Techno
Strayed

Reccurent Weakness

Ghost Caravan

Reccurent Weakness (Borusiade remix)
Review: P-Balans continues to shed light on the more unusual underbelly of the Romanian scene, taking a few cues from the dominant minimal scene but adding plenty of analogue weirdness into the mix to provide a genuine alternative for those who like a little more spice in their sauce. On this release Khidja and Delusion Men team up for some off-kilter trips into subversive danceability, starting with the subtle, wavey acid of "Strayed" before cartwheeling into the spooky delights of "Recurrent Weakness". The ghoulish theme gets ramped up to 11 on "Ghost Caravan", where a deathly slow beat carries all kinds of undead synth work, and then Borusiade takes "Recurrent Weakness" to task with a pinging, plunging remix for the end of days.
…

Read more
Items 1 to 2 of 2 on page 1 of 1