Items 1 to 3 of 3 on page 1 of 1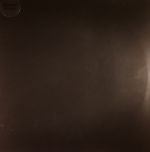 Cat: RTRADLP 725. Rel: 29 Oct 14
Experimental/Electronic
Lush

50 Cent

Blow

100

Heavy

Molly & Aquafina

Forever

X

Punk

Country

Hush

Mersh

Grade
Review: Hype Williams may now be relegated to an amusing/puzzling yet prolific chapter in the respective solo careers of its two founding members Inga Copeland and Dean Blunt, but the mystique and obliqueness that surrounded the project remains a weapon both continue to employ. Blunt's latest solo album Black Metal is perhaps his most high profile to date, seeing him pitch up on long running UK indie Rough Trade for a 13 track journey through his singular craft. If you touched on either of the albums Blunt released last year you should have an idea of what to expect, though of course there are still plenty of surprises within.
…

Read more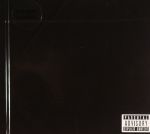 Cat: RTRADCD 725. Rel: 29 Oct 14
Experimental/Electronic
Lush

50 Cent

Blow

100

Heavy

Molly & Aquafina

Forever

X

Punk

Country

Hush

Mersh

Grade
$11.04
SAVE 20%
in stock
$8.83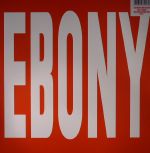 Cat: HDBLP 012. Rel: 12 Apr 12
Experimental/Electronic
Track 1

Track 2

Track 3

Track 4

Track 5

Track 6

Track 7

Track 8

Track 9

Track 10

Track 11

Track 12

Track 13

Track 14

Track 15
Review: Previously known for their pioneering and, at times, outstanding work as Hype Williams, Dean Blunt and Inga Copeland change tack with a suitably eclectic and unusual full-length for Hyperdub. Black Is Beautiful is an odd but endearing collection that leaps between sounds, styles and genres almost at will. Opening with a blast of fuzzy jazz-rock, its 15 tracks variously touches on skewed dream-pop, E'd-up downtempo curiosities, wrongspeed electronica, calming ambience, woozy demo-pop, skittering, smacked-out rave rhythyms, droning madness and impossible-to-define strangeness. It could just be the album of the year.

…

Read more
Items 1 to 3 of 3 on page 1 of 1