Dcook
Items 1 to 2 of 2 on page 1 of 1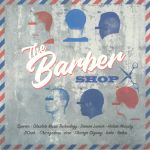 Cat: PERP 012. Rel: 11 Jun 18
Deep House
Dcee - "Suavecito" (6:00)

Chicagodeep - "Blow Out" (6:31)

DCook - "Comb Over" (6:37)

Taelue - "Razor Line Up" (7:08)

Hakim Murphy - "Finger Wave" (4:43)

Obsolete Music Technology - "High Top Fade" (6:32)

Specter - "Butters Whipped" (6:02)

Isoke - "Soul Glo" (3:10)

Damon Lamar - "Bermuda Triangle" (7:02)

Chicago Skyway - "Edged Out" (6:04)
Review: Perpetual Rhythms is already well-regarded as a bastion of quality amongst contemporary Chicago house labels, and now they've downright sealed the deal with this mammoth compilation from a stellar cast of local cats. There's too many to all list in detail here, so focusing on the highlights, Dcee leads things in with the tumbling cosmic jazz leanings of "Suavecito," Hakim Murphy teases with a spacious and daring exploration in the liminal zone between ambient and house, and Obsolete Music Technology gets invigorating with the bouncy "High Top Fade." Those tracks alone are enough to deserve your hard earned, but there's reams of other excellent forward-facing Windy City jams to sink your teeth into.
…

Read more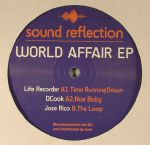 Cat: SRR 001. Rel: 04 Apr 16
Deep House
Life Recorder - "Time Running Down"

Dcook - "Noe Bixby"

Jose Rico - "The Loop"
Review: From the label: "First release from a new Chicago label; Sound Reflection Recordings. Boasting 3 deep tracks from Life Recorder, Dcook, & Jose Rico. "
…

Read more
Played by:
Tomi Chair
,
Stojche
,
Life Recorder
,
Nathaniel Jay (Love Notes)
,
Rai Scott (Inner Shift Music)
,
Monsieur Cedric (Serie Limitee)
,
Jesus Gonsev
,
Jimmy Maheras
,
Cottam
,
Brad P/Inner Shift/Common Dreams
,
G-Prod
,
Djs: Most Charted - Deep House
,
Hakim Murphy
,
RNR
,
Rikki Humphrey
,
Anaxander
,
DJP / Soul Print Recordings
,
Marco Celeri
,
Miruga
…

Read more
$6.63
SAVE 40%
in stock
$3.98
Items 1 to 2 of 2 on page 1 of 1