Artists
Items 1 to 2 of 2 on page 1 of 1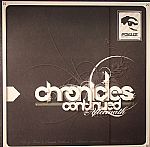 Cat: FOKUZ 032. Rel: 26 May 08
Drum And Bass
CLS & Wax - "Feeling Good"

Donnie Dubson - "Say Goodbye"

Whizz & Daze - "Bits & Pieces"

Atlantic Connection - "Northside"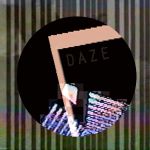 Cat: VV 020. Rel: 14 Nov 16
Techno
Slums Of Grand Central (7:54)

Slums Of Grand Central (Tornhawked) (6:20)

Slums Of Grand Central (rusted by Decor) (6:34)
Review: Daze makes a first appearance on Torn Hawk's Valcron Video label with a distinctive trio of adventurous jams hovering on the fringes of the dance. "Slums Of Grand Central" is certainly crafted with the party in mind, but it's a more introspective kind of get down for those who like popping at a slower tempo. Torn Hawk then takes the track to task with a tense revision that comes on like uneasy 90s electronica before Decor lays waste to the surroundings with a slamming remix that pushes into hard techno territory while retaining the wistful tones of the original.
…

Read more
$9.24
SAVE 25%
in stock
$6.93
Items 1 to 2 of 2 on page 1 of 1