Items 1 to 3 of 3 on page 1 of 1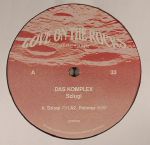 Cat: LOTR 013. Rel: 01 Mar 17
Disco/Nu-Disco
Szlugi (7:15)

Polonez (6:54)

Flauta (13:46)
Review: Without attracting much hype, Das Komplex was responsible for some of the most enjoyable, dub-fuelled disco and Balearic releases of 2016. He's started 2017 in pretty confident fashion, too, delivering more fine fare via Father & Son Records & Tapes, People Must Jam and, now, Love On The Rocks. Interesting, this outing is a little bolder, woozier and weirder than some outings, though his love of reverb and delay remains a constant. "Szlugi" is an eccentric fusion of clattering drum machine percussion, trippy synthesizer motifs and lo-fi electronics, while "Polenz" effortlessly joins the dots between cosmic disco, jazz-funk and sample-heavy deep house. Best of all, though, is epic flipside "Flauta", a musically rich, Clavinet-heavy dub disco affair that rises and falls for 13 spellbinding minutes.
…

Read more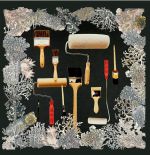 Cat: FASRAT 008. Rel: 15 Aug 16
Deep House
Pudding

Saw

Piano

Concrete Jungle

One Moment
Review: After his last year debut on FASRAT Das Komplex is on fire - after EPs for Young Adults and Pets Recordings here he is again with a brand new 12" showing his versatility and ability to seamlessly blend multiple genres. All tracks on "Pudding" show clearly his dub and reggae influences applied to a light as a feather deep house rhythm frame, subtly infused with cosmic stylings and some synthpop nostalgia. At the same time, solid grooves carry Das Komplex' trademark melodic hooks - resulting in proper heads music that would work perfectly on any dancefloor - and any radio alike. "Pudding" sounds like a perfect teaser for Polish producer's debut artist album - due later this year on FASRAT.
…

Read more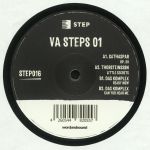 Cat: STEP 016. Rel: 24 Jan 18
Deep House
Gathaspar - "OP 20" (10:07)

Thorsteinsson - "Little Secrets" (4:04)

Das Komplex - "Ready Now" (5:57)

Das Komplex - "Can You Hear Me" (9:00)
Items 1 to 3 of 3 on page 1 of 1