Artists
Items 1 to 3 of 3 on page 1 of 1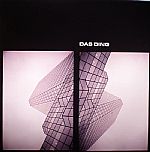 HSTA
(limited hand-numbered heavyweight vinyl LP)
Cat: MW 019. Rel: 01 Feb 10
Coldwave/Synth
Reassurance Ritual

HSTA

Inter Caetera

Take Me Away

A Dark Place

Triffid Farm

Kindheitsmuster

Makimono
Review: Minimal Wave have done the right thing here and repressed HSTA by Das Ding, undoubtedly one of the most popular heavyweight reissues of their reign thus far. Das Ding is of course Dutchman Danny Bosten, active in the mid 1980s from his Southern Holland base releasing his pioneering brand of electro as well as his friends' music via his own Tear Apart Tapes cassette label. HSTA refers to the Highly Sophisticated Technological Achievement tape Bosten released on the STUM label from which Minimal Wave also took several tracks including the title jam, which you're likely to hear Funkineven dropping these days. It's worth investing in this for "Take Me Away" alone, which sounds likes its been beamed down from the future despite its three decade vintage (Weatherall's a big fan of this one) and the remaining six tracks are just as thrilling.
…

Read more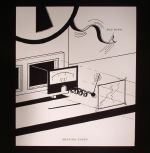 Cat: MW 061. Rel: 21 Mar 16
Electro
Somewhere (4:56)

Sad But True (3:35)

I-C Anything (5:15)

Try Out (4:12)

Raid (3:13)

16 (6:04)
Review: For Missing Tapes, Minimal Wave has managed to unearth a wealth of previously unheard gems from Dutch electro trailblazer Danny Bosten. Dark electro diggers may be aware of Bosten's early 1980s work, which was initially self-released on cassette, but has also been re-issued since by Minimal Wave and others. The material here was recorded in the same period and rediscovered some years back by the producer. It's similar in style, as you'd expect, with Bosten variously exploring otherworldly electro, sci-fi leaning Italo-disco, stylish, new wave synth workouts, and throbbing proto-techno. What impresses most, though, is the seeming freshness of the material; it might be 35 years old, but it still sounds formidably futuristic.
…

Read more
AM PM
(140 gram vinyl 12")
Cat: GFEP 04. Rel: 19 Feb 18
Electro
Das Ding - "Conun Drum"

Das Ding - "Life Is A Tool In The Hands Of Strangers"

DJ Overdose - "I See No Stars At Night"

DJ Overdose - "Potje Freaken"
Review: Go! Finger returns to the vinyl grooves again! And this time showing a more dramatic and darkest side. Holland's underground legends Das Ding and DJ Overdose, join forces, for the first time, to deliver "AM/PM". A puzzling split release composed of two pairs of gloomy, sinister and hard to classify gems of the finest west coast electro. Absolutely remarkable. A delightful and state of the art chiaoscuro of today's freshest dark electronics.





…

Read more
Items 1 to 3 of 3 on page 1 of 1