Items 1 to 3 of 3 on page 1 of 1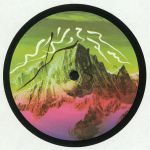 Cat: CTX 02. Rel: 21 Nov 17
Deep House
Natural High (6:38)

Come Into My Land (6:38)

Acid Base Balance (6:31)

Hundertzwolf (6:24)
Cat: HOUSEWAX 001RMX.
Deep House
Did You Ever (Cinthie remix)

Did You Ever (Dana Ruh remix)

Did You Ever (Virgo Four remix)

Did You Ever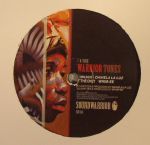 Cat: SW 004. Rel: 05 May 15
Deep House
Daniela La Luz - "Milkus" (7:10)

Whim-Ee - "The Only" (5:49)

Jenifa Mayanja - "Night Walker" (6:57)

Dakini9 - "Limbic Resonance" (6:15)
Review: The Sound Warrior label focusses on releasing music by female house and techno producers, an extended collection of women who share a similar vision of dance music. The label is run by Jenifa Mayanja and Dakini 9 - the latter being part of NY's Plan B imprint alongside DJ Spider - and the girls are back with two new faces for the label's fourth outing. Daniela La Luz's "Milkus" is a mid-tempo chugger with evil percussion and a funky chord hook, while "The Only" by Whim EE is darker, more deranged and of a lo-fi nature. On the flip, Mayanja's "Night Walker" is a tribal affair with a deep, growling bassline and "Limbic Resonance" by Dakini 9 is the hardest cut of them all, the certified techno head-nodder among the deeper tracks. Tough.
…

Read more
Items 1 to 3 of 3 on page 1 of 1