Artists
Items 1 to 2 of 2 on page 1 of 1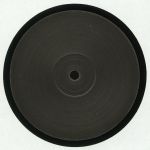 Cat: CE 012. Rel: 09 Oct 17
Disco/Nu-Disco
Cooper Saver & Patrick Holland - "How About" (7:28)

Eddie C - "Don't Rush" (2:57)

Dane - "Space Up Your Life" (5:08)

El Molito - "Sunny Days In The Chocolate Factory" (5:08)
Review: Here's something of a rarity: a 12" outing from Canada's Common Edit, a label best-known for releasing sneaky 7" singles. Wisely, the label has decided to use the format to serve up more tracks - four, to be precise - with a swathe of scalpel wielding label talent at the controls. Cooper Saver and Patrick Holland kick things off via the Balearic boogie brilliance of synth-laden roller "How About", before Eddie C lights up something fat and fragrant, dips the tempo and goes all jazz-funk on Brazilian disco slow-jam "Don't Rush". Flip to the B-side for the majestic, Clavinet-laden peak-time disco rush of Dane's "Space Up Your Life" (chuckle) and the atmospheric Blaxploitation hustle of El Molito's "Sunny Days in the Chocolate Factory".
…

Read more
Cat: CE 010. Rel: 28 Sep 15
Disco/Nu-Disco
Dane & Khotin - "IMHO" (5:52)

Dane & Khotin - "System" (5:23)

Dane - "I Want More" (7:34)

Eddie C - "One For Dane" (4:13)
Review: Canada's foremost re-edit imprint continues to churn out the hits, largely by delivering dub disco and Balearic-tinged interpretations of long forgotten or little-known cuts. Common Edit regulars Dane and Khotin join forces on the A-side, delivering a sweet chunk of boogie-era synthesizer reggae ("Imho"), before heading futher towards peaktime territory with the low-slung, late night AOR disco of "System". Eddie C digs delves into his seemingly bottomless crates of obscurities for inspiration on "I Want More", a gorgeous chunk of piano-laden Balearic disco sweetness. Finally, Dane lights up something medicinal, closes his eyes and delivers the smacked-out, guitar-laden ambient chug of "One For Dane". It's an absolute beauty, if truth be told.
…

Read more
Played by:
Dane (Common Edit)
,
Felix Dickinson
,
Mehmet Aslan
,
Space:tricks
,
Manu•Archeo
,
Jacques Renault
,
Sleazy McQueen
,
Zambon
,
ESB
,
Spilt Milk
,
Juno Recommends Disco
,
Eddie C
,
Bendy
,
Osmose
,
Jamie Fatneck
,
Hristo
,
Roberto S
,
The Noodleman
,
Cooper Saver
,
Martin Hayes (Mating Rituals Rec.)
,
Khotin
,
Fools & Fables
,
Ptaki
,
AlexUnder Base
,
Goldie Thorn
…

Read more
Items 1 to 2 of 2 on page 1 of 1