Artists
Items 1 to 3 of 3 on page 1 of 1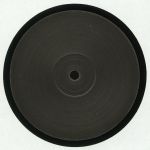 Cat: CE 012. Rel: 09 Oct 17
Disco/Nu-Disco
Cooper Saver & Patrick Holland - "How About" (7:28)

Eddie C - "Don't Rush" (2:57)

Dane - "Space Up Your Life" (5:08)

El Molito - "Sunny Days In The Chocolate Factory" (5:08)
Review: Here's something of a rarity: a 12" outing from Canada's Common Edit, a label best-known for releasing sneaky 7" singles. Wisely, the label has decided to use the format to serve up more tracks - four, to be precise - with a swathe of scalpel wielding label talent at the controls. Cooper Saver and Patrick Holland kick things off via the Balearic boogie brilliance of synth-laden roller "How About", before Eddie C lights up something fat and fragrant, dips the tempo and goes all jazz-funk on Brazilian disco slow-jam "Don't Rush". Flip to the B-side for the majestic, Clavinet-laden peak-time disco rush of Dane's "Space Up Your Life" (chuckle) and the atmospheric Blaxploitation hustle of El Molito's "Sunny Days in the Chocolate Factory".
…

Read more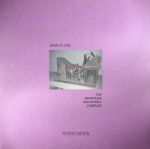 Cat: PS 004. Rel: 12 Jun 17
Industrial/Noise
Rockbox (4:54)

Fourth Voice (4:34)

Mercy Mercy (7:32)

Ancient Rome (6:33)

Beard (6:44)

Thunder (1:53)
Review: Power Station, Melbourne's finest outpost of wavey wares continues to grow in stature and intrigue, this time linking up with Berlin-based artist dane//close to present his The Miniature Industrial Complex mini-LP on wax for the first time. The sounds spread across this six track stunner draw heavily on lo-fi, punky influences from synthwave to electro and shape them into something very alluring indeed. "Ancient Rome" uses a motorik bassline to fit in on the floor while the rest of the track sizzles in suspense, but "Beard" is more overt in its intention to party. With each track telling its own tale, this is a sterling clutch of seedy body music that channels the spirit of the 80s beautifully.
…

Read more
Cat: CE 010. Rel: 28 Sep 15
Disco/Nu-Disco
Dane & Khotin - "IMHO" (5:52)

Dane & Khotin - "System" (5:23)

Dane - "I Want More" (7:34)

Eddie C - "One For Dane" (4:13)
Review: Canada's foremost re-edit imprint continues to churn out the hits, largely by delivering dub disco and Balearic-tinged interpretations of long forgotten or little-known cuts. Common Edit regulars Dane and Khotin join forces on the A-side, delivering a sweet chunk of boogie-era synthesizer reggae ("Imho"), before heading futher towards peaktime territory with the low-slung, late night AOR disco of "System". Eddie C digs delves into his seemingly bottomless crates of obscurities for inspiration on "I Want More", a gorgeous chunk of piano-laden Balearic disco sweetness. Finally, Dane lights up something medicinal, closes his eyes and delivers the smacked-out, guitar-laden ambient chug of "One For Dane". It's an absolute beauty, if truth be told.
…

Read more
Played by:
Dane (Common Edit)
,
Felix Dickinson
,
Mehmet Aslan
,
Space:tricks
,
Manu•Archeo
,
Jacques Renault
,
Sleazy McQueen
,
Zambon
,
ESB
,
Spilt Milk
,
Juno Recommends Disco
,
Eddie C
,
Bendy
,
Osmose
,
Jamie Fatneck
,
Hristo
,
Roberto S
,
The Noodleman
,
Cooper Saver
,
Martin Hayes (Mating Rituals Rec.)
,
Khotin
,
Fools & Fables
,
Ptaki
,
AlexUnder Base
,
Goldie Thorn
…

Read more
Items 1 to 3 of 3 on page 1 of 1