Items 1 to 3 of 3 on page 1 of 1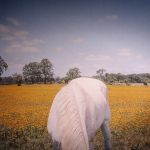 Cat: TEN 004EP. Rel: 28 Nov 14
Industrial/Noise
Daniele Brusaschetto - "Grigi Ma"

Janksy Noise - "Black NIght" (feat Rifka)

Human Larvae - "Ruined"

Damaskin - "Apocalypse"
Review: 10 Germany seem to get it bang-on each and every time! For a label who has released the likes of Ancient Methods, Perc and Matthew Herbert, among other legends, we'd expect nothing less than the spectacular and this is exactly what we got with this latest collaborative effort by Italy's Daniele Brusachetto, Jansky Noise, Human Larvae and Damaskin. Brusachetto's "Grigi Ma" is weird and wonderful pop tune set against a backdrop of cavernous percussion rattles, while Janksy Noise's "Black Night" is a full-on drone monster. Over on the flip, "Ruined" by Human Larvae is a fuzzy, noise-fuelled scorcher, and "Apocalypse" sees Damaskin produce the EP's only shred of rigidity thanks to its consistent 4/4 kick...accompanied by some rather gnarly power electronics, of course.
…

Read more
$14.10
SAVE 50%
in stock
$7.05
Cat: SOMBRA 003. Rel: 11 Oct 17
Techno
Sila (10:03)

Heights (5:56)

Triads (6:32)

Triads (Cindy remix) (7:37)
$12.16
SAVE 25%
in stock
$9.12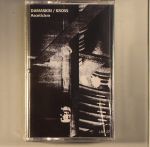 Cat: LNP 37. Rel: 04 Oct 17
Techno
Damaskin - "Concerning Heresy" (6:30)

Damaskin - "Sacred Parallels" (7:06)

Kross - "Future" (8:27)

Kross - "S/Situation" (10:37)
Items 1 to 3 of 3 on page 1 of 1