DJ Sajko
Items 1 to 1 of 1 on page 1 of 1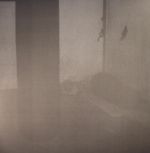 Cat: FASRAT 007. Rel: 23 May 16
Deep House
Majowy Gaz (DJ Sajko & Rwetes cut)

Osaka Midnight Train (DJ Sajko cut)

DJ Sajko & Antonina Nowacka - "Synos"

DJ Sajko & Rwetes - "Tropiciel"
Review: Poland's Father And Son Records And Tapes presents its probably most adventurous release, four outer space excursions by DJ Sajko. Plock-based Pawel Bartnik is a musician and sound engineer, releasing solo or as a member of kIRk trio, one of the most forward-thinking contemporary Polish bands. Here he presents his highly unique blend of slow motion techno, dub, industrial music, folk, jazz and field recordings. From twisted psychedelic bangers for the late night raves through Eastern-flavoured operatic vocals to clicks and scratches from the deepest bowels of the Earth, "cutman" lands somewhere between precise, conceptual structures and free, open-minded improvisation. Different, fascinating and impressive.
…

Read more
$8.84
SAVE 40%
in stock
$5.31
Items 1 to 1 of 1 on page 1 of 1