Artists
Items 1 to 3 of 3 on page 1 of 1
Cat: SMR 014. Rel: 03 Nov 14
Deep House
Untitled (Hi-Life)

Soma

Raw 7
Review: DJ Qu - AKA New York-based producer Ramon LIsandro Quezada - has been doing his thing since the mid-2000s, delivering spacey deep house cuts that join the dots between the soulful warmth of Glenn Underground and the far-sighted futurism of Detroit techno. There's more stargazing fare to be found on his latest EP. "Raw 7" has a real sci-fi feel, with alien synths melodies and outer-space stabs riding a powerful, cymbal-driven rhythm. "Untitled (High Life)" is a little more relaxed, with picturesque electronic melodies complimenting a dense, afro-influenced house groove. It's floor-friendly enough, but positive enough for home listening, too. Finally, "Soma" is thrillingly deep, transporting listeners to the far reaches of the galaxy via endless chords and shuffling percussion.
…

Read more
Played by:
Ben Sims
,
Brian James
,
Disposable Commodities US
,
Flori
,
Dot (Legotek Records)
,
Ethyl
,
Dave Miller
,
Photonz
,
Hernan Cronner
,
DJ QU
,
Vahagn (Paradise Valley)
,
Matt Pond (DeepSystems)
,
Dirty Channels
,
Tripeo
,
Michael Zucker - Finale / Balance
,
Bobby O'Donnell
,
Mark Graham (Contrast-Wax)
,
Per Bojsen-Moller
,
Isaac Basker
,
Nick Anthony Simoncino
,
Jorge Caiado (Balance / Groovement)
,
Nicholas
,
Richard Zepezauer (RZ-1)
,
Sascha Dive
,
Cottam
,
Nicola conte
,
Doo
,
Fred P AKA Black Jazz Consortium
,
Agnostic Rhythm
,
John Jastszebski
,
Ney Faustini
,
Our Mutual Friend
,
Woody Wood Jr.
,
AYBEE
,
Natan H
,
Cassio Kohl
,
Djs: Most Charted - Deep House
,
Sunsiaré (Homesick / FGHB)
,
Resident Advisor
,
Truncate
,
Jordan
,
Urulu
,
Liam Geddes
,
Joey anderson
,
Thread London
,
25 Places
,
Dave Aju
,
Ketsba (Rough House Rosie)
,
Shine Grooves
,
Harker (Turquoise Blue)
,
Phil Moffa
,
MadderModes
,
Ptaki
,
Borrowed Identity
,
A1 Basssline
…

Read more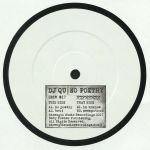 Cat: SMR 017. Rel: 30 Oct 17
Techno
No Poetry (5:43)

Brut (5:01)

In Trance (5:04)

Seespotrun (4:57)
Review: Following a surprise two-year hiatus, Strenth Music Recordings founder Ramon Lisandra Quezada - known to you and me as DJ Qu - returns to action. While his productions are rarely less than solid, there's something particularly impressive by the variety of tracks served up here. Contrast, for example, the fiendishly druggy and wonky early morning techno throb of "In Trance", with the skewed, sample-heavy, tooled-up late night deep house of funk-fuelled opener "No Poetry". Note the differences, too, between the bouncy, percussion-rich drum workout "Brut" and closer "Seepostrum", a brilliant fusion of broken, military-sounding drum work and loopy, head-in-the-clouds motifs. While there may be plenty of subtle eclecticism on show, all four tracks are aimed squarely at peak-time club plays.
…

Read more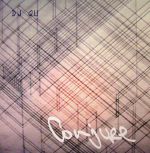 Cat: SMR 016. Rel: 27 Jun 16
Deep House
Lotus (In Memory Of Marjory Smarth) (feat Charlotte Carter Allen) (3:34)

Feed Off Of (5:10)

CandleLit (2:30)

Whistle Song (5:49)

Supafly (4:08)

Visitation (5:34)

Get It Til It's Gone (5:29)

Toc (5:04)

Conjure (5:43)
Review: Five years on from the release of his debut album, Gymnastics, Ramon Lisandro Quezada finally serves up a follow-up. Conjure is a fine set that neatly showcases the varied sides of the prolific deep house producer's output. So, we get Iberican tribal drums fused with hazy trumpet solos ("Feed Off Of"), dreamy ambience ("Candlelit"), groovy downtempo beats (the hip-hop influenced "Supafly"), sumptuous and sensual dancefloor deepness ("Lotus (In Memory Of)"), and dark, intense, occasionally dubbed-out late night business ("Whistle Song", "Visitation", the stripped-back hip-house of "Toc"). There's little in the way of filler or fluff, and plenty of playable, club-ready material.
…

Read more
Played by:
Ben Sims
,
Bu$$ (bliq, olympos)
,
Flori
,
Nathaniel jay
,
STEREO 12"
,
Michael Zucker - Finale / Balance
,
Carlos Nilmmns
,
Dj Prophet
,
Nick Anthony Simoncino
,
Cottam
,
Doo
,
Giorgio Luceri
,
Our Mutual Friend
,
Nicuri
,
Rikki Humphrey
,
Rupes
,
Joey anderson
,
25 Places
,
Dave Aju
,
The Craigie Cartel
…

Read more
Items 1 to 3 of 3 on page 1 of 1