Items 1 to 3 of 3 on page 1 of 1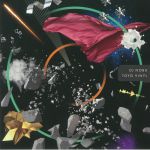 Cat: ID 8. Rel: 18 Jun 18
Techno
Toyo Vinyl (4:27)

SE #1 (1:02)

SE #2 (1:16)

SE #3 (1:21)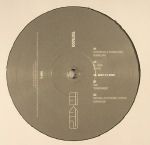 Cat: TIKITA 003. Rel: 08 Jun 16
Techno
Dorisburg & Efraim Kent - "Bubblebad" (7:39)

DJ Nobu - "Safari" (6:23)

Iori - "Transparent" (7:39)

Natural/Electronic System - "Emersione" (6:15)
Review: Tikita is a new label record label focused on body & mind music. Starting out with the deep and hypnotic tribalism of Dorisburg and Efraim Kent's "Bubblebad", Japanese legend DJ Nobu then starts trancing you out on the deep acid trip that is "Safari". On the flip we've got the Prologue affiliated Iori with "Transparent" which further explores his awe inspiring take on modern ambient music; absolutely lush this one is! Finally Neapolitan purveyors of trance induction Natural/Electronic System are back with "Emersione"; a slow burning and emotive journey with eerie pads, delayed drums and sonar blips just made for dropping out to!
…

Read more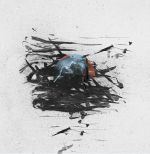 Cat: BAS 003. Rel: 24 Jul 17
Techno
Wata Igarashi - "Stratosphere" (6:31)

Takaaki Itoh - "Monobehaviour" (6:41)

Iori - "Mist" (6:29)

DJ Nobu - "Ufo" (6:13)
Review: Infamous Tbilisi club Bassiani is one of the hallmarks of the emergent Georgian party scene, and its in-house label is adding to the respected reputation of the place with a strong cast of characters occupying each release. There's a distinct Japanese bent to the third volume, leading in with Wata Igarashi's verdant synth-fest "Stratosphere", a truly cosmic slice of modern techno. Takaaki Itoh takes things in a darker direction with the super-linear "Monobehaviour", while Iori breaks things up with the atmospheric offbeat kick of "Mist". That leaves it to scene leader DJ Nobu to complete the circle with a tripped out set of twinkling notes and off-kilter grooves like only he can do.
…

Read more
Items 1 to 3 of 3 on page 1 of 1