Artists
Items 1 to 3 of 3 on page 1 of 1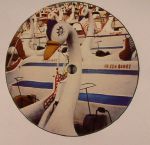 Cat: HAWAII 005. Rel: 10 Oct 16
Deep House
First Hour (5:48)

Sunny Jam (6:37)

Bon Heur (5:56)

The Meantime (6:29)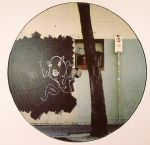 Cat: HAWAII 011. Rel: 07 Aug 17
Deep House
Mechta (5:28)

Rue De Saintonge (7:02)

I Want To Be There (6:11)

Deuce (5:32)
Review: Having emerged just over a year ago, Adelaide's Vlad Gavrilov - AKA DJ Heure - has yet to make a duff move. Deep house polished with class and driven by weighty production; every dispatch has been gold so far. Including this return to Distant Hawaii; "Metcha" makes itself known with strange percussive slurs and woozy chords while "Rue De Saintonge" and "I Want To Be There" strut and twinkly with an illustrious deep 4/4. Finally we hit "Deuce". The most startling cut of the set thanks to its stark fracturism and epic cascades of cosmicity. O la la.
…

Read more
Cat: ST 003. Rel: 22 Jan 18
Deep House
DJ Heure - "Ra"

Hot Coffee - "On The Verge"

M. Vaughan - "Man 2 Man"

Tilman - "A Day To Remember"
Review: All aboard the Super Tuff 003! This vinyl only V/A sails from the Brooklyn docks at dawn. Walking up the gangplank first is our lead cartographer, Australia's DJ Heure, carrying the blueprints for "Ra"ia tropical, ambient cut that grows into a swell of birdsongs and synthesizer swells. Stoking the coals in the boiler room is Hot Coffee, a Richmond based producer who fires up "On the Verge" for his vinyl debut. The aggressive and furiously anthemic tune pushes the EP past rough seas and sails us safely through the night. As morning arrives on the B-side, ship captain M. Vaughan throws a life-raft overboard with the chugging, yet delicate "Man to Man." And with time running out for the motley crew, Austrian navigator Tilman sets his compass for the sunset, keeping morale soaring with "A Day to Remember" ia finale track brimming with beautiful Rhodes work and tender spoken words.
…

Read more
Items 1 to 3 of 3 on page 1 of 1