Artists
Items 1 to 1 of 1 on page 1 of 1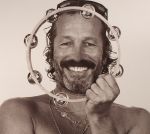 Cat: PIKESCD 001. Rel: 02 Oct 17
Disco/Nu-Disco
Locussolus - "Next To You" (Marcy Rising edit)

Elkin & Nelson - "Abran Paso - Ahoa (Enrolle)"

Eighth Wonder - "I'm Not Scared" (Disco mix)

Idjut Boys - "One For Kenny"

Roberto Rodriguez - "Mustat Varjot"

Van McCoy & The Soul City Symphony - "Spanish Boogie"

The Project Club - "EL Mar Y La Luna" (Lovefingers remix)

DJ Pippi - "Ibiza World Inspiration" (feat Antonio M Jemenez)

Tony Esposito - "Danza Dell'Acqua"

No ID - "Love Mecanica (Not Love Game)"

Tore - "She's A Lady"

Gatto Fritto - "Invisible College"
Review: Many claim to be "Balearic" DJs, but few genuinely are. DJ Harvey certainly is, as his triumphant summer residency at Pikes in Ibiza proved. If you didn't get a chance to check out the lauded veteran in action on the White Isle, fear not, because The Sound of Mercury Rising is almost entirely made up of music he championed over the summer. As you'd expect, it mixes notably obscure or overlooked gems from the distant past (Elkin & Nelson, the brilliant disco mix of Eighth Wonder's Pet Shop Boys' produced "I'm Not Scared", the Spanish-themed disco of Van McCoy, a killer Tony Esposito cut, and so on) with more recent fare that have tickled Harvey's fancy (the Idjut Boys, Gatto Fritto and the producer's own Locussolus project).
…

Read more
Items 1 to 1 of 1 on page 1 of 1