Items 1 to 2 of 2 on page 1 of 1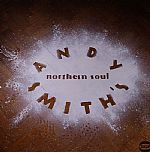 Cat: BGP2 165. Rel: 01 Jan 90
Soul
Dottie & Millie - "Talkin' About My Baby"

Danny Monday - "Baby, Without You"

O C Tolbert - "You Got Me Turned Around"

Roscoe Robinson - "That's Enough"

SOUL - "On Top Of The World"

Lee Moses - "Reach Out, I'll Be There"

Vernon Garrett - "If I Could Turn Back The Hands Of Time (Take 2)"

Little Archie - "All I Have To Do"

The Mirettes - "He's Alright with Me"

Ray Crossen Jr - "Try Some Soul"

The Olympics - "Same Old Thing"

Melba Moore - "Don't Cry, Sing Along With The Music"

Rodger Collins - "She's Looking Good"

Curtis Lee - "Is She In Your Town?"

The Bob & Earl Band - "My Little Girl" (instrumental)

Bobby Garrett - "I Can't Get Away" (vocal version)

Jimmy Conwell - "Cigarette Ashes"

The Shirelles - "Too Much Of A Good Thing"

Jackie Lee - "Shotgun & The Duck"

Ike & Tina Turner - "I Can't Believe What You Say"

Jimmy Holiday - "The New Breed"

Johnny Williams - "You've Got It"

The Olympics - "Mine Exclusively"

Marie Knight - "That's No Way To Treat A Girl"

The Charmels - "As Long As I've Got You"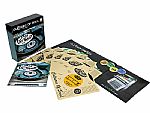 Cat: COS 009-7. Rel: 26 Apr 14
50s/60s
Les Brown Jr - "Swingin' & Surfin"

Gene Woodbury - "Ever Again"

Eddie Cash - "Doing All Right"

Sony West - "Rock-Ola Ruby"

Reggie Perkins - "High School Caesar"

Ray Sharpe - "Monkey's Uncle"

Billy Nelson - "Pack, Shack & Stack"

Nappy Brown - "Open Up That Door"

Big Mama Thornton - "Wade In The Water"

Chuck Flamingo - "What's My Chances"

Bobby King - "Thanks Mr Postman"

Ernie Washington - "Lonesome Shack"

Willie Jones - "Where's My Money"

Johnny Williams - "Honey Child"
Items 1 to 2 of 2 on page 1 of 1