Artists
Items 1 to 3 of 3 on page 1 of 1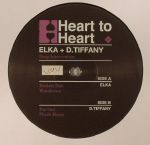 Cat: HTH 07. Rel: 29 May 17
Deep House
Elka - "Broken Dub" (6:00)

Elka - "Wanderux" (4:23)

D Tiffany - "Far Out" (6:37)

D Tiffany - "Plush Beam" (5:24)
Review: Two of West Canada's most prolific artists come together for this special edition record on Heart to Heart: now into its seventh release. Elka aka E. Benaroch (ESB/1080p/Logic Systems) and D Tiffany (Dj Zozi) team up to elevate your minds with these four 'Detroit schooled house and sprawling dubby experiments' which call to mind the heyday of Prescription Records and the like. Sounds of the 'Canadian Riviera' (as the Mood Hut guys would say) which bear the sonic hallmarks of this fledgling scene featuring some trippy/lo-fi aesthetics but an undeniable deepness throughout. Emotive stuff, but might we say there's something about that killer B.C bud... if you know what we're saying!
…

Read more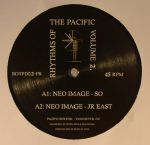 Cat: ROTP 002. Rel: 05 Oct 15
Deep House
Neo Image - "So" (5:01)

Neo Image - "JR East" (4:53)

Florist - "112712" (3:59)

D Tiffany - "Orange Crush" (Plush Managements mix) (5:35)
Review: Given the brilliance of the first Rhythms of the Pacific EP, slipped out some 12 months ago by Vancouver store and party crew-turned record label Pacific Rhythm, hopes are naturally high for this belated follow-up. Happily, it's every bit as magical as its' predecessor. Neo Image kicks things off with "So", a warm, evocative and dreamy blend of broken beat, downtempo and garage influences. He follows this up with the similarly heady "JR East", whose drawn-out ambient chords are accompanies by clattering drum machine hits and tactile electronic melodies. Flip to the B for the typically deep and dusty Vancouver house bliss of Florist's "112712" and the gritty, dubbed out deep house brilliance of D Tiffany's "Orange Crush (Plush Managements Mix)". Like the rest of the EP, it's utterly beguiling.
…

Read more
Played by:
Dane (Common Edit)
,
Nathaniel jay
,
Jacques Renault
,
Bantam Lions
,
Watson
,
Jeremy Underground
,
Paul Thornton (Dig Deep / Reboot)
,
Monsieur Cedric (Serie Limitee)
,
Rising Sun
,
Juno Recommends Deep House
,
Vorres (Vrrs)
,
Bovill
,
Fantastic Man
,
Joe Montana
,
Djs: Most Charted - Deep House
,
Young Adults
,
Cooper Saver
,
ES.Q (FKA Squarehead)
,
Rikki Humphrey
,
Edward Navarro
,
Khotin
,
Uabos
,
Thread London
,
25 Places
,
Shine Grooves
,
Frotee
,
Michael Walsh
,
Ptaki
,
JELLY ROLL SOUL
…

Read more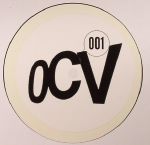 Cat: OCV 001. Rel: 04 Sep 17
Deep House
SZCH - "Ana's Theme" (5:01)

D Tiffany - "Hoppin' In" (Craigs vocal mix) (6:06)

Saki - "U Make My Head Spin" (7:47)

Tlim Shug - "Dream Control" (6:51)
Items 1 to 3 of 3 on page 1 of 1