Cygnuss
Items 1 to 2 of 2 on page 1 of 1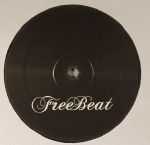 Cat: FREEBEAT 05. Rel: 04 Apr 16
Techno
X-Cyg (2:41)

Gamma (8:45)

Sadr (7:59)

Delta (8:28)

YCyg (6:50)

Arsec (6:44)

Deneb (9:50)
Review: Madrid's Jose Rico of Downbeat Records has also previously released on Semantica and ELEVE and now teams up with Leonid as Cygnuss for some soulful deep techno on Night Drive. Freebeat has previously brought us Chicago deep4life legends Chris Gray and Da Rand Land: so they know what's what! We particularly enjoyed the high tech soul of "Gamma" and "Delta"; emotive tracks which were reminiscent of the classic vibes of Transmat or Strobe; you'd swear they were lost tapes from 1990. The beatless journey "Ycyg" has that early 90's kind of classic vibe too but more of the UK bleep techno variety. There's a right stomper in the form "Arsec" whose tough as nails 909 and 303 workout is reminiscent of the best of Plus 8. Definitely one for the nostalgists, matter of fact it's highly recommended!
…

Read more
$16.05
SAVE 25%
in stock
$12.03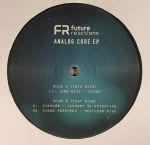 Cat: FR 003. Rel: 20 Feb 17
Deep House
Jose Rico - "Orion" (9:27)

Cygnuss - "Journey To Outertape" (8:28)

Diego Perrison - "Restless Ride" (8:16)
Review: Spanish deep tech label Future Reactions are beginning to pick up serious pace. Now on their third release, it's a fully international affair with three superb constructions. First up is Madrid's Jose Rico with a relentless, progressive bed of atmospheres that majestically opens up with vibrant synths when you least expect it. Jose also appears with Leonid as Cygnuss whose "Journey To Outertape" adds roomy space between the star-gazing pad to fully hypnotic affect. "Restless Ride" flies us 6000 miles due south west to Buenos Aires for a classic Trax-style synth jam with just the right edge of sinewy acid. Powerful.
…

Read more
Items 1 to 2 of 2 on page 1 of 1