Items 1 to 3 of 3 on page 1 of 1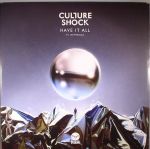 Cat: RAMM 238. Rel: 27 Jan 17
Drum And Bass
Have It All (feat Raphaella) (5:05)

Pandemic (4:40)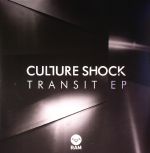 Cat: RAMM 207. Rel: 15 Mar 16
Drum And Bass
Culture Shock vs Josh Parkinson - "No More" (4:50)

Steam Machine (4:53)

Tangents (4:20)

Rush Connection (4:31)
Review: Culture Shock releases are notoriously sparse... With upwards of a year passing between dispatches (and epic five-year hype times between ID clips of Ram boss Andy C playing them and them actually being finished and released) fans have learned to make hay while the sun shines. Like now... Originally released digitally in December, these four tracks are finally available on vinyl and every one of them is a thriller: from the Detroitian textures of the synths on "Tangents" to the all-out bull charge of "Steam Machine" and the vocal beauty of "No More", Shocky's sun is shining brightly right now. Time to make hay!
…

Read more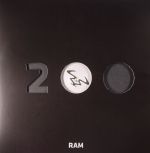 Ramm200
(trifold triple 12" (side 6 etched))
Cat: RAMM 200. Rel: 15 Feb 16
Drum And Bass
Culture Shock - "Piano Dark" (original dub) (5:59)

Mind Vortex - "Future Fold" (4:56)

June Miller - "Robots & Romans" (audio remix) (5:53)

Kryptic Minds - "The Truth" (Insideinfo remix) (5:54)

Rene Lavice - "The Calling VIP" (4:53)
Review: Andy C's mega-label Ram celebrates the big 200 in style: triple vinyl in trifold sleeve with etched sixth side, each of the five cuts represent Ram's dark, start extremes. The touching depths of Culture Shock's long-awaited "Piano Dark", the Noisia-level antics of Audio on his June Miller, InsideInfo's deep throat bass on "The Truth" and the add bass fluctuations on Rene's VIP. 200 singles deep and still killing it, Ram have put together a serious package here.
…

Read more
Items 1 to 3 of 3 on page 1 of 1