Items 1 to 2 of 2 on page 1 of 1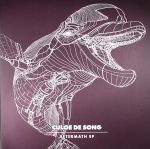 Cat: WGVINYL 36. Rel: 25 Jan 17
Minimal/Tech House
Deadman's Walk (8:04)

Aftermath (7:48)

Bang Royales (7:44)

Juice (5:52)
Review: At the tail end of 2016, Culoe De Song enhanced his growing credentials with a fine set for the Watergate mix series. This tasty 12" offers a first vinyl outing for the four previously unreleased productions he slipped into that mix. All are naturally superb, and tend towards the atmospheric. "Deadman's Walk" is a deep and emotion-rich shuffler that boasts some seriously stretched-out organ chords, while "Aftermatch" fixes spacey electronics and stargazing melodies to a jaunty, Osunlade style drum pattern. B1 cut "Bang Royales" sounds like his fusion of deep house and the steppy rhythms of fellow South African DJ Mujave, while "Juice" is a stretched-out shuffler with distinctive nods to both Innervisions style tech-house, and Motor City futurism.
…

Read more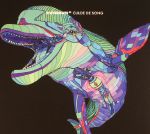 Cat: WG 021. Rel: 18 Nov 16
Minimal/Tech House
Culoe De Song - "Deadman's Walk" (exclusive)

Francesco Chiocci - "Nightmares"

Em Ex - "Fire" (unreleased)

Culoe De Song - "Bang Royales" (exclusive)

Mr Joe - "Vector Groove" (exclusive)

&Me - "Trilogy" (feat Sabota)

David Anthony - "I'm Free" (feat Beverlei Brown - Manoo dubstrumental)

Culoe De Song - "Aftermath" (exclusive)

Culoe De Song - "Juice" (exclusive)

Corinda - "Sleepless Nights"

Em Ex - "Somadoda" (unreleased)

Boddhi Satva - "Skin Diver" (feat Teedra Moses - Ancestrumental mix)

Illumonate DJs - "Nomvula" (exclusive)

Mr Joe - "Dharma" (exclusive)

Guti - "Hurt" (Yoruba Soul mix)
Review: The latest installment in Watergate's long-running mix series comes from Culoe De Song, a South African producer who made his name fusing tech-tinged European deep house sounds with musical and rhythmic influences from across the African continent. This mix encapsulates that warm and inviting sound, moving between inspired tracks from the likes of Mr Joe, &Me, Bodhi Satva, and Corinda. Almost half of the tracks are exclusive or previously unreleased, including a clutch of unheard tracks from the producer itself. It all adds up to an evocative and enjoyable set that perfectly showcases De Song's unique production and DJing style.
…

Read more
Items 1 to 2 of 2 on page 1 of 1