Corrado Bucci
Items 1 to 2 of 2 on page 1 of 1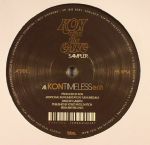 Cat: BBE 362SLP. Rel: 08 Aug 16
Disco/Nu-Disco
Kon - "Timeless" (Caserta mix) (8:10)

Kon - "Timeless" (remix - Caserta mix) (5:38)

Rainer Truby & Corrado Bucci presents Truccy - "Closer" (6:34)
Review: From Kon's forthcoming compilation on BBE entitled Kon & The Gang, this 12? sampler features two cuts taken from the LP and an exclusive remix from Boston producer and mix engineer Caserta, namely "Timeless" (Caserta mix)" a tasty serving of super deep and low slung disco goodness. A more functional edit for DJ use follows on "Timeless" (remix - Caserta mix)". On the flip Truccy (better known as Compost's Rainer Truby and Corrado Bucci) present "Closer", a gorgeous slo-mo house jam with a rolling groove fetauring all the good stuff: swirling Rhodes keys, groovy congas and hypnotic vox.
…

Read more
Played by:
JimmyTheTwin
,
Dj N◉va ▶ Rodon FM 95
,
Secret Reels
,
Replika (Quintessentials)
,
Alex Zuiev
,
Dave Allison (Editorial)
,
Chris Rhythm / SUPER MOTION
,
Mike W - Kolour LTD
,
Juno Recommends Disco
,
SoulBrigada | Matasuna Records
,
I Love Disco!
,
Osmose
,
Brame & Hamo
,
Jean Claude Gavri
,
Bradford James (DS Records)
…

Read more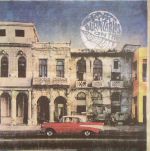 Cat: WONDER 76. Rel: 26 Sep 16
International
DJ Jigue Y Tumba Francesa La Caridad De Oriente - "Rive" (3:52)

Captain Planet - "Aguacero" (feat Chico Mann) (4:00)

Corrado Bucci & Los Corraleros De Majagual - "La Ciudad De La Eterna Primavera" (4:05)

Poirier - "Pale Mal" (feat Fwonte) (4:13)
Review: A limited double 7" from Nickodemus's essential summer compendium of the same name, "Turntables On The Caribbean" takes four of the album's finest sun-splashed Cuban and Caribbean gems for your party pleasure. "Rive" is loaded with Latin lashings of funk and a sprightly samba slap, "La Ciudad De Le Eterna Primavera" takes us on more mystical Peruvian jaunt while "Aguacero" is a stately moombahton pop track splashed with premium levels of Calypso soul. And if that's not enough, the perennial Poirier shuts up the shop with a beautiful piece of favela house "Pale Mal". Beautiful.
…

Read more
Items 1 to 2 of 2 on page 1 of 1