Items 1 to 2 of 2 on page 1 of 1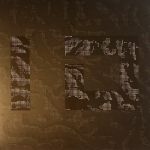 Cat: HDB 088. Rel: 03 Dec 14
Bass
Burial - "Lambeth"

Kode9 - "Oh"

Cooly G - "Love Again"

DVA - "Monophonic Nightmare"

Martyn - "Mega Drive Generation" (Dorian Concept remix)

Cooly G - "Him Da Biz"

Funkystepz - "Vice Versa"
Review: Of all the Decadubs double packs issued as part of Hyperdub's exhaustive 10th Anniversary celebrations it's probably this fifth and final edition most label fans have been waiting for. Why's that? Because it offers you the chance to grip the hallowed Burial production "Lambeth" in your hands, one of a clutch of unreleased tracks from the reclusive producer that have been racking up plays on Youtube for some five years in one form or another. However there's plenty more to sink the teeth of your stylus needle into here, with the label's stated focus on a "celebration of house, garage and techno" resulting in some fine dancefloor moves from Kode9, DVA, Cooly G and a blinding Dorian Concept refix of Martyn.
…

Read more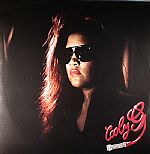 Cat: HDB 056. Rel: 06 Jan 12
Dirty Dubstep/Trap/Grime
Landscapes (feat Simbad)

It's Serious (feat Karizma)
Review: The promise of Cooly G's releases for Hyperdub et al turns into maddening anticipation as the first taste of her forthcoming album sneaks out months ahead of the game! First up it's "Landscapes", co-produced with Simbad, and utterly devastating in its use of simple elements for maximum effect. A broken beat ticks steadily away under glossy, undulating streams of pads while Cooly herself enchants with her Neneh Cherry style vocal delivery. "It's Serious" on the flipside sees Cooly linking up with certified house legend Karizma for a more chunky, beat-driven offering that will slay floors in the same way that Altered Natives' "Rass Out" did some years back.
…

Read more
Items 1 to 2 of 2 on page 1 of 1