Items 1 to 3 of 3 on page 1 of 1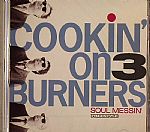 Cat: FSRCD 055. Rel: 13 Jul 09
Funk
Push It Up (feat Kylie Auldist)

Four 'n' Twenty

Tokyo Saucer

Dog Wash

This Girl

Hole In My Pocket (feat Fallon Williams)

Cars

Goose It Up

Piranha

Seen Through Your Disguise (feat Fallon Williams)

Soul Messin'

The Proving Grounds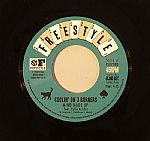 Cat: FSR 7080. Rel: 19 May 14
Soul
Mind Made Up (feat Kylie Auldist)

Losin' Streak (feat Daniel Merriweather)
Review: Two big cuts taken from the Melbourne trio's sixth album Blind Bet, here the band flip two sides of a ridiculously funky coin. "Mind Made Up" features the vocals of Tru Thoughts starlet Kylie Auldist. Her rich emphatic vocals fit the 70s soul licks perfectly. Smooth and dynamically delivered with big horns, subtle strings, major chords and an instantly catchy chorus, you'll make your mind up on this long before the last horns blast a final cheerio. "Skeletor", meanwhile, is a much more party-focussed jam where big breakbeats provide the back bone for sharp horns, heavy Hammond slapping and warm gravelly vocals.
…

Read more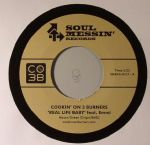 Cat: SMR45-0117. Rel: 17 Jul 17
Soul
Real Life Baby (feat Emmi) (3:24)

Enter Sandman (3:20)
Review: From the kitchen to the laboratory, longstanding Aussie groove troupe Cookin' On 3 Burners don the hazmats for their fourth album Lab Experiments and these are just two of the flaming funk potions from their findings. "Real Life Baby" is a slinky pop-tinged new soul affair with swooning spaces for Emmi to flex her distinctive vocals and show us exactly what her kinda swag is. Meanwhile on the B, "Enter Sandman" is exactly what you think it is... A full-throttle trip to never never land with every dramatic organ slapping you could ever dream of. Enter night!
…

Read more
Items 1 to 3 of 3 on page 1 of 1