Artists
Items 1 to 2 of 2 on page 1 of 1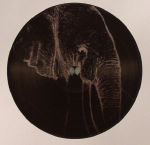 Cat: ELE 002. Rel: 22 May 17
Deep House
Rush (5:46)

Contours - "Night Shift" (6:48)

Replete - "Legislate" (feat Bini) (6:35)

Sameed - "Someone Like U" (6:43)
Review: Sample-based, hip-hop influenced house label Ele returns with a second missive. This time round, there's a trio of artists at the controls, namely Manchester man Contours, GAMM and Local Talk regular Sameed, and the previously unheard Replete. The latter's "Legislate", a loose, languid, jazz-flecked chunk of sunshine deep house warmth featuring the suave vocals of Bini, is arguably the EP's standout moment - though it is pushed all the way by the crunchy drums, meandering electric piano solos and head-in-the-clouds dustiness of Sameed's "Someone Like U". The breezy, synth-heavy Balearic house breeziness of Contours' "Night Shift" and the drowsy, cut-up house thrust of "Rush", created by a producer who wishes to remain nameless, complete a fine package.
…

Read more
Cat: BHILL 002. Rel: 19 Feb 18
International
Too Much Talking

Express
Review: Following their massively well-recieved debut release with Moroccan musician Majid Bekkas, Banana Hill return with music from slightly closer to home. Manchester-based drummer, DJ & producer Contours joins multi-instrumentalist XOA for a collaborative 12" of deep, percussive afrocentric house grooves. "Too Much Talking" is a cosmic dancefloor heater, with dubbed-out synths, vintage guitars, fat live bass and as the name suggests, a talking drum that underpins the whole track. Things head a little deeper on "Express" with rolling percussion, heavy sub and subtle influences of afrobeat & jazz.





…

Read more
Items 1 to 2 of 2 on page 1 of 1