Items 1 to 2 of 2 on page 1 of 1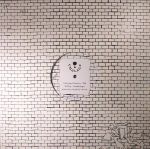 Cat: CHALICE 02. Rel: 14 Jun 17
Balearic/Downtempo
Fullstandiga Rattigheter - "1988" (5:41)

Ruf Dug - "Cassette Boogie" (2:52)

Fachrur Riaz Hazbullah - "Muriam" (6:01)

Praah - "Luxor Equinox" (3:55)

Ruutu Poiss - "Heinas" (4:39)

Compassion Crew - "II Y A" (5:06)
Review: Peculiarly, Fasaan offshoot Chalice has lain dormant since the label's first release appeared in stores back in 2014. Happily its Swedish parent label has decided to pull out all the stops for this comeback 12", gathering together six tracks from artists based across Europe and beyond. At six tracks deep there's not enough space to go into detail about every track, but suffice to say they're all loose, warm, quirky and generally lo-fi in feel. Highlights include the dreamy analogue synth-funk of Ruf Dug's "Cassette Boogie", the poignant, emotion-rich synth-wave warmth of Fahcrur Riaz Hazbullah's "Muriam", the clicking beats and intergalactic synth flourishes of "Heina" by Ruutu Pois and the frankly foreboding loose-house creepiness of "II Y A" by Dublin's Compassion Crew.
…

Read more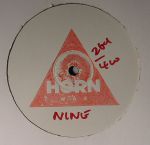 Horn Wax Nine
(limited hand-stamped hand-numbered 180 gram vinyl 12")
Cat: HW 9. Rel: 16 Mar 15
Deep House
Posthuman - "A Better You"

Compassion Crew - "Achievement Rallies Success"
Review: 500 12" 180g, hand stamped, individually numbered records, single press only.

…

Read more
Items 1 to 2 of 2 on page 1 of 1