Items 1 to 2 of 2 on page 1 of 1
Cat: FXHE O&C. Rel: 29 Aug 11
Deep House
Who Wrote The Rules Of Love (R&B Long mix)

Who Wrote The Rules Of Love (Shadow Ray remix)

Who Wrote The Rules Of Love (R&B Short mix)
Review: Omar S is clearly having fun this year - the subtle euphoria of "Here's Your Trance Now Dance" was followed by a new studio album, released recently with about six days notice - and now he's popped up with a new 12" featuring Colonel Abrams on FXHE. The legendary urban crooner turns in a typically soulful vocal turn on "Who Wrote The Rules Of Love", which comes in three versions: two R&B mixes (short and long) and a remix from Shadow Ray. It's the Shadow Ray tweak that will turn on the house heads, with a beefy acid line and chopped up vocals forming the backbone of the arrangement. Those who get in quick can grab the lovely coloured vinyl version!
…

Read more
Played by:
Dave Lee / Joey Negro
,
La Fleur
,
Steve Macri (s_m music/Two&Eight)
,
Ka§par
,
Ernie (Minuendo Recordings)
,
Alphabet City
,
Tr One
,
Dario Damerini
,
Matt Trousdale
,
Pete Haigh
,
Ksoul
,
Mehdi
,
Michael Zucker - Finale / Balance
,
Dan Curtin
,
Mike O'Mara
,
Jay Simon (Must Have Records)
,
Nick Anthony Simoncino
,
Roberto Rodriguez
,
Juno Recommends Deep House
,
Nicholas
,
Beaner
,
Djs: Most Charted - Deep House
,
Audio Soul Project
,
Kim Ann Foxman
,
Swink Music Records
…

Read more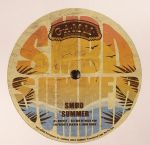 Cat: GAMM 110. Rel: 15 May 17
Deep House
Bootsy - "Rather Be With You" (Alphabets Heaven X SMBD remix) (8:50)

Mike Lowrey Vs SMBD - "Summertime" (4:14)

Colonel Abrams - "Table 42" (SMBD Tribute) (4:25)
Review: SMBD aka Simbad is back on GAMM again after a longer break and said to be planning a few EPs with seasonal themes for the label. The first EP as you might expect delivers three tasteful season influenced reworks and remixes which the label claims will 'be your perfect DJ weapons over the Summer months.' If the Afro broken beat groove of Bootsy's "Rather Be With You" (Alphabets Heaven X SMBD remix) won't do it for you, or the super soulful Colonel Abrams tribute "Table 42" (SMBD Tribute) does not grab your attention, guaranteed that the stunning 4/4 rework with Mike Lowrey of Jazzy Jeff's Summer classic "Summertime" has the potential to be a huge tune in the coming months.
…

Read more
Items 1 to 2 of 2 on page 1 of 1