Items 1 to 3 of 3 on page 1 of 1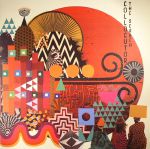 The Search
(limited 180 gram vinyl LP + insert + sticker + MP3 download code)
Cat: OTCLP 002. Rel: 08 Mar 17
Broken Beat/Nu Jazz
Disappearance (7:35)

Conversation 1 (2:39)

The Search (8:57)

Conversation 2 (3:33)

Here To There To Everywhere (3:27)

Conversation 3 (8:00)

Arrival (10:33)
Review: Collocutor is British producer Tamar Osborn on baritone & soprano sax, and alto flute. 'The Search' is her second album together with her seven piece ensemble and follows up her great debut a couple of years ago named 'Instead'. Osborn has stated that "The album title refers to searching for a better way to exist in the world, but that could be emotional, spiritual or more simply a move to a geographically different place." Starting out with the sombre Sun Ra vibe of "Disappearance", things delve into deeper and darker territory on the suspenseful and cinematic "Conversation 2" while the 12 minute long epic "Here To There To Everywhere" is an incredible voyage down free jazz territories. The last track is called 'Arrival' and hopefully suggests something positive for us to aim for in these unsettled times.
…

Read more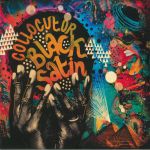 Cat: OTCR 12008. Rel: 31 Jan 18
Broken Beat/Nu Jazz
Black Satin (M Davis remix) (6:58)

The Search (DJ Khalab remix) (4:46)

The Search (live & Psyched At The Fish Factory) (6:29)

Everywhere (Ruth Goller remix) (2:25)
Review: As On the Corner founder Pete describes, this ushers in a string of releases that embody the label's vision. The futuristic concept first realised by Miles Davis with his acclaimed 'On The Corner' album during his electric period is at the heart of their collaborative and eclectic core. On the A side is a wicked cover of Davis' "Black Satin". A respectful homage is paid to the original with sensational improvised parts being added and a hip groove that still manages to capture the original's atmosphere. On the flip is a live version of "The Search" from 2016, recorded during the 'Live at the Fish Factory' Session which has so far resulted in two collector's edition dubplates that are quite rare. There are a couple of remixes featured also, and our favourite was by Italian DJ Khalab (Clap!Clap!/Wonderwheel) who surprisingly and convincingly takes it into electro rettitory.
…

Read more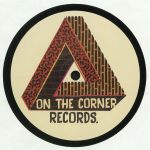 Cat: OTCR 12006. Rel: 05 Dec 17
International
Makadem - "Nyako" (Jinku remix) (4:47)

Black Classical - "Jeje" (4:13)

Collocutor - "Agama" (Contours remix) (5:08)

Sam Jones - "Group As Salaam Construct" (5:24)

Daisho - "Simba" (4:10)

Mugwisa International Xylophone - "Drop The Beat" (FYI Chris Acid Drop) (6:45)

Penya - "Search It Out" (Peter Croce 4AM Fix) (7:18)
Review: The gloriously off-the-wall On The Corner imprint is back, ready to tear it down with its predictably unpredictable chain of artists who reside firmly in the 'ODDS' space. Much like the previous releases, this is a mixed bag of outernational goodness and jazzy sensibilities, offering a release which truly blurs the lines of the extended 'dance' space. Our top picks in running order: Black Classical's "JeJe" is one of the most innovstive uses of percussion and organ that we've heard this side of year, Sam Jones' "Group As Salaam Construct" is probably THE definition of off-kilter thanks to its lopsided beat groove, and "Simba" by Daisho takes the whole polyrhythmic equation onto the minimal end of the spectrum. Quirky, refreshing and absolutely recommended new strains of floor music.
…

Read more
Items 1 to 3 of 3 on page 1 of 1